News
Published 6 July 2021
Call for papers: JRSNZ Medical Technologies in Aotearoa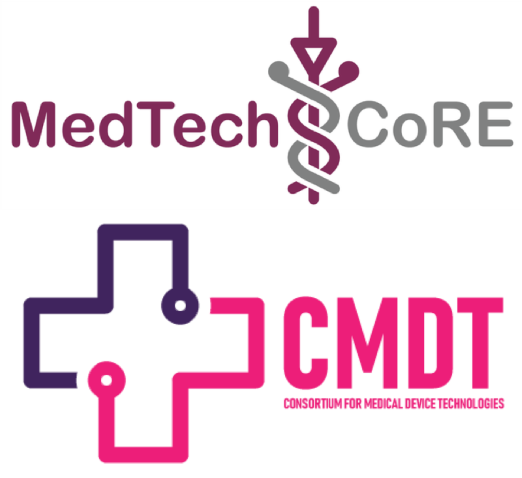 This special issue of the Journal of the Royal Society of New Zealand invites submissions on innovation and research of medical technologies in Aotearoa.
The Medical Technologies Centre of Research Excellence (MedTech CoRE) and the Consortium for Medical Device Technologies (CMDT) have played an integral part in the translation of technologies to clinical practice and community impact in New Zealand. With a network of world-leading researchers and an advisory panel of industry leaders, there has been significant progress in developing MedTech capabilities in Aotearoa, and contributing to our high value-added economy. This special issue aims to highlight the outcomes of the MedTech CoRE in terms of scientific advances and clinical, or community, impact.
Submissions should be based on research and may consider issues relating to applications of medical technologies in physiology, clinical translation, digital health and beyond. We invite submissions with original contributions to fundamental research and applications related to the Medtech CoRE or similar disciplines. Potential topics may include (but are not limited to) the following: original research or reviews of the CoRE flagship projects, technology platforms, research themes sponsored by funding from the CoRE, commercial translation, and regulatory pathways. We also encourage submissions from studies utilising a range of community engagement initiatives, including kaupapa Māori research.
Submission Information
The anticipated date of publication is early 2023 and the anticipated manuscript submission deadline is 31 January 2022. Please email a preliminary title, list of potential authors and a short descriptive paragraph outlining the scope of your proposed manuscript by 6 August 2021 to the editorial committee <medtech@auckland.ac.nz>. The committee is comprised of: Associate Professor Peng Du (UoA), Dr Timothy Angeli-Gordon (UoA), Dr Julie Choisne (UoA), Dr James McKeage (UoA), Dr Gabriella Lindberg (UoO), Dr Khoon Lim (UoO), and Dr Usman Rashid (AUT).
The editorial committee will make a decision on which manuscripts to invite for the Special Issue. Authors will be notified by 31 August 2021. The editorial committee will make recommendations to the Editor-in-Chief for a final decision for publication. Note that an invitation to submit does not guarantee acceptance for publication; this will depend on the outcome of the peer-review process and will require authors to meet critical time schedules. Please direct queries to the editorial committee <medtech@auckland.ac.nz> or to the Publishing Team of Royal Society Te Apārangi at <publish@royalsociety.org.nz>.
Source: Royal Society Te Apārangi