News
Published 15 June 2021
Call for papers: JRSNZ Early Career Researcher open access supplement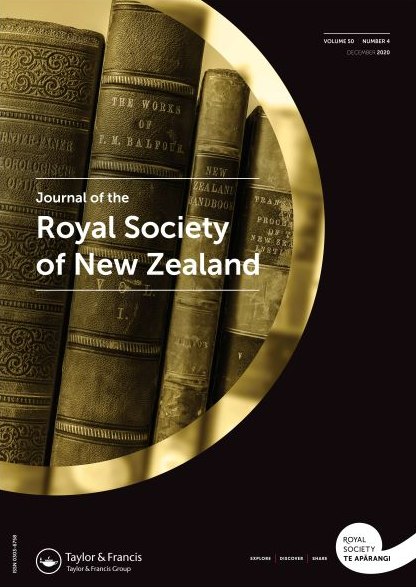 This issue of the Journal of the Royal Society of New Zealand is an Early Career Researcher open-access supplement with a focus on the Research Futures for Aotearoa New Zealand.
The Journal of the Royal Society of New Zealand is planning an open access supplement with papers showcasing the excellent research conducted by Early Career Researchers based in Aotearoa New Zealand.
Royal Society Te Apārangi is committed to uplifting the experiences of Early Career Researchers. The proposed special issue builds on the mahi of the recent wānanga He Pito Mata Awakening the Potential, and aims to highlight cutting edge research contributions that will be of significant value to our society in the years to come. It will be wide in scope, interdisciplinary in nature, and ambitious in our desire to capture the wide array of ways in which Early Career Researchers are creating research futures in Aotearoa and beyond.
The Royal Society Te Apārangi Early Career Researchers Forum and Guest Editorial team welcome expressions of interest from Early Career Researchers across the New Zealand research community. Early Career Researchers are individuals who are within 10 years of their highest qualification (PhD, Masters or similar). They are in the early stages of their research career and are employed across universities, Crown research institutes, wānanga, private companies, government, galleries, libraries, archives and museums and more.
Please send a preliminary title, indicative author list, a short descriptive paragraph outlining the scope of your proposed manuscript and 5-8 keywords as soon as convenient to the editorial office at Publish@royalsociety.org.nz before 16 July 2021.
The guest editorial team includes Sereana Naepi (University of Auckland), Tara McAllistair (University of Auckland), Sarah Moss (Plant & Food Research), Darren Powell (University of Auckland) and Wendy Larner (Victoria University of Wellington). Our editors will decide on which manuscripts to invite for the supplement, and will notify the invited authors by 30 July 2021. Note that an invitation to submit does not guarantee acceptance for publication; acceptance will depend on the outcome of the peer review process and on authors meeting critical time schedules.
We anticipate that the deadline for manuscript submission will be by 31 January 2022, and revision accepted for publication by July 2022. Each manuscript will be published online as soon as the manuscript is finally accepted; the supplement in its entirety is expected to be published around September 2022. The editorial team will ensure that the project runs to schedule; late papers that miss the above due dates won't be published in the supplement.
All papers published in this supplement will be fully open access and the usual OA Article Processing Charges (APC) will be covered by Royal Society Te Apārangi.
Please direct any queries to Sereana Naepi and Sarah Moss.
Source: Royal Society Te Apārangi