News
Published 2 October 2018
Calling for submissions for dental research themed special issue of JRSNZ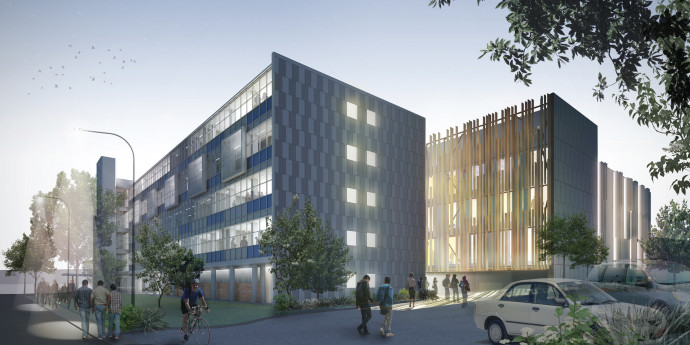 Artist's impression of new dental building
In celebration of the new dental building at the University of Otago, a special issue of JRSNZ focused on dental research in Aotearoa will be published in March 2020. A call for papers for the special issue is now open.
The University of Otago is soon to celebrate 150 years as New Zealand's first university. At the same time, Otago's Faculty of Dentistry is moving to a new dental building. To help highlight these important milestones, the Journal of the Royal Society of New Zealand invites scholars to submit manuscripts for a special issue, dedicated to the Faculty of Dentistry, Te Kaupeka Pūniho.
The special issue 'Dental Research in New Zealand: Challenges, Progress, and New Technologies' is scheduled for publication in March 2020.
The guest editors for the themed issue are Associate Professor in Dental Public Health Jonathan Broadbent and lecturer in Oral Biology Dr Carolina Loch. Both editors are from the Sir John Walsh Research Institute at the University of Otago's Faculty of Dentistry.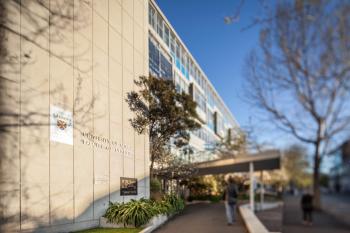 This special issue invites submissions with a focus on dentistry and advances in oral health and dental science in New Zealand. In order to capture the diverse knowledge and experiences in this field, submissions are encouraged across a range of dental research disciplines.
Submissions from the wider New Zealand dental research fraternity, including current and past Faculty staff, students, and others with a special interest in New Zealand dental research are sought for a mix of quality manuscripts: these may include original dental research and review manuscripts on key topics of interest.
The special issue will encompass the common theme of Dentistry in a wide range of topics including biomechanics, clinical research, craniofacial biology/physiology, dental education, dental epidemiology, public health policy, microbiology, oranga nīho and oral immunopathology.
Expressions of Interest (EOI) are being sought for papers from suitable parties to be included, the submission deadline is 12 November 2018. EOIs can be directed to the guest editors at jrsnz.dental@otago.ac.nz.
The guest editors will make a decision on which manuscripts to invite for the special issue and will notify the invited authors by 21 December 2018. Note that an invitation to submit does not guarantee acceptance for publication; this will depend on the outcome of peer review process and authors meeting critical time schedules.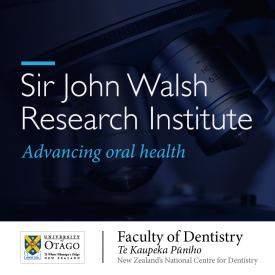 Source: Royal Society Te Apārangi