News
Published 28 June 2018
Charles Fleming Fund winners announced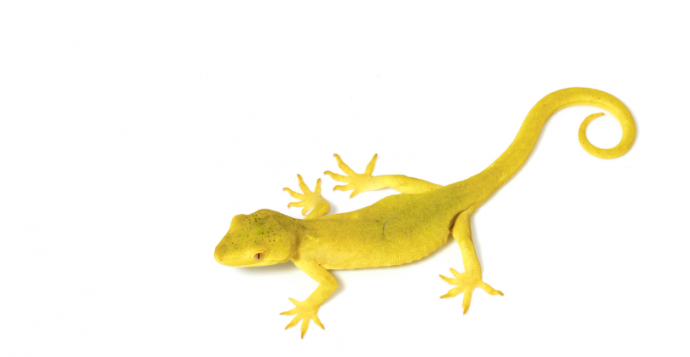 An endemic New Zealand gecko. Photo credit: Marleen Baling
The Charles Fleming Fund supports and recognises research undertaken for the protection of New Zealand's environment. Dr Cherie Blenkiron receives the 2018 Senior Scientist Award and the 2018 Publishing Award is shared by Dr Garth den Heyer and Dr Marleen Baling.
Dr Cherie Blenkiron receives the Senior Scientist Award for her proposal for a year-long project to develop a photographic annotation iPad app to combat issues that are experienced globally by tissue-banking facilities. Tissue banking is the collection and storage of specimens surgically removed from patients, with their approval, for use in scientific research. Currently this process is done entirely on paper which is slow, can have incomplete results, is ambiguous and non-secure. Once developed the app will initially be used by the Auckland Regional Tissue Bank and the University of Auckland with long-term potential for it to be made available to tissue banks and researchers across New Zealand and the rest of the world. 
Dr Garth den Heyer jointly wins the Publishing Award to continue with his documentation of the contributions made by the New Zealand Police to nine peacekeeping missions across the world. In Dr den Heyer's book, he will be exploring the events and reasons leading to the New Zealand Police being deployed to each mission; how their deployment to individual missions furthered the New Zealand Government's strategic objectives; and how the New Zealand Police contributed to achieving the objectives of each mission. The book will also give an historical account of the Police's contribution to each mission, and the social and cultural benefits gained by New Zealand. 
Dr Marleen Baling is the other recipient of the Publishing Award which will aid her in developing a New Zealand reptile and amphibian guidebook. The funding provided by the award will enable Dr Baling to obtain high quality photographic images of each individual species in the book, some of which are very rare and reside only in very remote habitats. The finished book will provide a current and scientifically accurate information source of New Zealand's herpetofauna for both professional and amateur use. 
Royal Society Te Apārangi presents these awards annually. 
Source: Royal Society Te Apārangi