News
Published 26 May 2021
Dame Cindy Kiro next Governor-General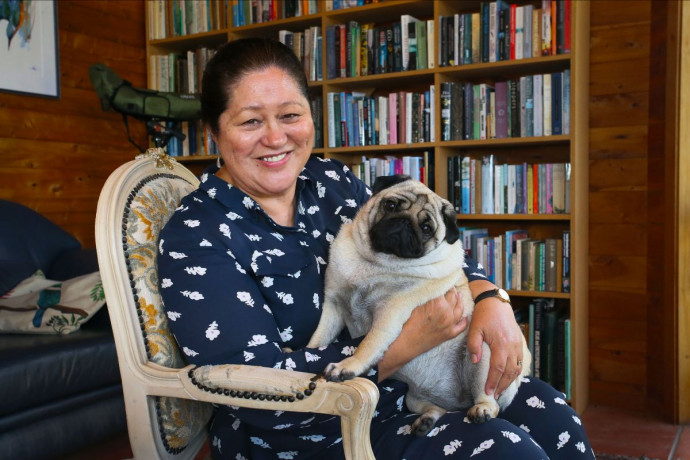 Ka rawe! Congratulations to our Ahorangi Chief Executive Professor Dame Cindy Kiro who has been announced as the next Governor-General of Aotearoa New Zealand.
Dame Cindy's announcement as Governor-General was made this week by Prime Minister Jacinda Ardern. The appointment of Dame Cindy for a five-year term has been approved by the Queen and she will take up the role in October.
As President of Royal Society Te Apārangi, Professor Wendy Larner said: "On behalf of the organisation, I can say that we are truly delighted with the appointment of Professor Dame Cindy Kiro as the next Governor-General of New Zealand.
"Dame Cindy is extremely passionate about serving Aotearoa New Zealand and this is an unprecedented opportunity for Dame Cindy to continue to serve the country at the highest level.
"She has spoken about this being an opportunity to both bring forth the voices for those who don't have a voice and also to unify our great nation.
"Obviously, we are very sad that Dame Cindy will be leaving her position as Ahorangi Chief Executive so soon into her term, but – as Governor-General – she will continue to be our organisation's patron.
"We have no doubt that she will continue to be a champion for the principles that we collectively hold dear: the value of research, scholarship, mātauranga and evidence-based decision making.
E te kotuku rerenga tahi, tēnā koe. Kua tae atu koe ki te taumata ikeike o rawenga. Nei rā ka mihi."
---
The recruitment process for selecting Dame Cindy's successor in the role of Tumu Whakarae Chief Executive of the Society is being managed by Ichor Leadership Search.
Source: Royal Society Te Apārangi