News
Published 21 September 2017
Discussions exploring the ethics of gene editing for New Zealand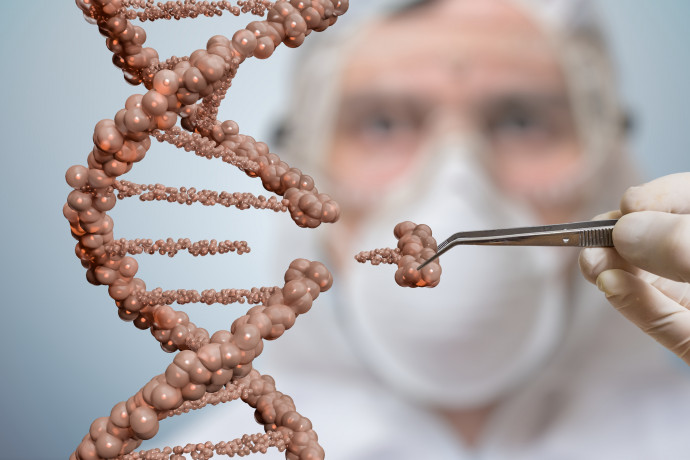 Come and learn more about the promises and pitfalls of gene editing at our nationwide Prestigious Speakers series hosted by Kim Hill and featuring bio-ethicist Josephine Johnston.
Today, human embryos have undergone gene editing. On 26 July 2017 it was done in the United States of America. It has been done in China previously.
The issue of gene editing needs careful consideration and has pitfalls and potential for our society and the environment. Given the rapid progression of these technologies, Royal Society Te Apārangi will present a series of nationwide public panel discussions hosted by Kim Hill to examine many of the ethical issues that are of a concern to New Zealanders. Details on these events below.
The Society set up a gene editing panel of leading experts last year to consider the implications for our nation. So far we have published an Evidence Summary, Fact Sheet, and Video. In future their work will lead to informative reports and further information for the public.
Prestigious Speakers – Editing Our Genes: Promises and Pitfalls
Once a science fiction fantasy, the power to engineer DNA is now within reach. With that power comes complex and sometimes contentious questions about what can, and what should, be done to change ourselves and the world around us. Using a new genome editing technique, known as CRISPR/Cas9, scientists are exploring deletion, alteration, and addition of genes to a huge variety of organisms, from yeast to kumara, and from mosquitoes to dairy cattle. Perhaps most promising, but also most controversial, are the possible uses of the technology in humans.
Kim Hill is joined by bioethicist Josephine Johnston, Director of Research and Research Scholar at The Hastings Centre (the world's oldest bioethics research institute), and panels of experts to explore the implications of gene editing technologies for New Zealand. These could be used to treat disease, prevent disability, change genes in embryos, improve agricultural production and pest control, and even to shape the genomes of future generations - but should we do this?
Presented in partnership with the David and Genevieve Becroft Foundation, The University of Auckland, Victoria University of Wellington and RNZ National.
Perfectly healthy: Disease-free by technology?
Kim Hill (MC), Josephine Johnston, Peter Fineran, Colin Gavaghan, Jennie Harre Hindmarsh
DUNEDIN 6pm Thursday 21 September
St David Lecture Theatre, University of Otago
Listen online: Editing our Genes: Medical Issues
Making babies: You, me and gene editing?
Kim Hill (MC), Josephine Johnston, Mary Birdsall, Māui Hudson, Andrew Shelling
AUCKLAND 4pm Sunday 24 September
Auckland Museum Event Centre
Listen online: Editing our Genes: Fertility and Human Reproduction
More for all: Nature by design?
Kim Hill (MC), Josephine Johnston, Julie Everett-Hincks, Kevin Prime, William Rolleston
PALMERSTON NORTH 6pm Tuesday 26 September
Speirs Centre, Palmerston North Boys High School
Listen online: Editing our Genes: Agriculture
When 'can do' crosses 'should do': what to do about human gene editing?
Public Lecture by Josephine Johnston
WELLINGTON 6pm Wednesday 27 September
Aronui Lecture Theatre, Royal Society Te Apārangi
Editing them out: The end for pests?
Kim Hill (MC), Josephine Johnston, Andrea Byrom, Kevin Hackwell, Jan Hania
WELLINGTON 6pm Thursday 28 September
Riley Centre, Wellington High School
Listen online: Editing our Genes: Pest Control
PANEL DISCUSSIONS: General Admission $25; Friends of the Society (incl. Auckland Institute Members) $20; Members of the Society $15 (Professional, Associate, Student)
Doors sales (if available) will be only $30, but guarantee your seat by clicking the links above.
LECTURE: General Admission $10; Friends of the Society $7; Members of the Society $5 (Professional, Associate, Student)
Source: Royal Society Te Apārangi