News
Published 14 October 2019
Dr Libby Liggins wins 2019 Data Stewardship Award
Dr Libby Liggins from Massey University and Auckland Museum has won the World Data System (WDS) Data Stewardship Award for her role in leading the Ira Moana – Genes of the Sea – project that is delivering a searchable 'metadatabase' for New Zealand's genetic and genomic data and also captures Indigenous rights – a world first.
The metadatabase aims to ensure the kaitiakitanga of genetic data resources, linking genetic sequences with information – such as location, date, and mana whenua – creating opportunities for data synthesis, managing data re-use, and to inform future research directions.
Prior to the project, New Zealand's genetic data resources were not searchable and genetic data was not able to be re-purposed because there had been no curation or stewardship of this data resource. While funding agencies and publishers advocate for depositing genetic data in open-access repositories, they have not required the depositing of standardised metadata. The Ira Moana project aims to create the most comprehensive national database of genetic data in the world as a proof-of-concept for other nations.
The Ira Moana project metadatabase is based on current international standards for biodiversity and genomic data and uses the infrastructure provided by the 'Genomics Observatories MetaDatabase' (GEOME, www.geome-db.org), which is purpose-built to capture the metadata associated with biological samples.
Furthermore, following a collaboration with Local Contexts (http://localcontexts.org/) and Te Mana Rauranga (the Māori Data Sovereignty Network https://www.temanararaunga.maori.nz/) Ira Moana enables researchers to add a 'Traditional Knowledge Notice' as metadata. This notice signals that there is accompanying Indigenous rights that need further attention for any future use of the data. This implementation of such a notice is the first for a biological resource and for genetic data, setting a new standard in this research community. While it is important to make data accessible, the notice ensures that Indigenous rights associated with genetic resources are maintained in their metadata (in keeping with the 2010 Nagoya Protocol).
The Ira Moana project has now has more than 85 active members, representing 25 institutions. To date, metadata for over 3,000 genetic samples has been uploaded to the database. Genetic metadata stewardship, and use of the database, has been advocated and shared with the research and wider community by Libby in several ways, including at conferences/wānanga, 'datathons' and workshops.
The Ira Moana – Genes of the Sea project is being supported by funding from Catalyst: Seeding provided by the New Zealand Ministry of Business, Innovation and Employment, administered by Royal Society Te Apārangi.
More about Dr Libby Liggins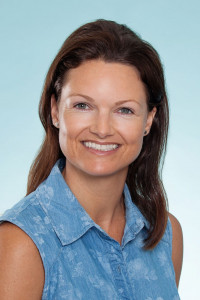 Dr Libby Liggins is an evolutionary ecologist who primarily uses molecular genomic data to address fundamental questions in population ecology, biodiversity, and biogeography in marine systems. She is a Senior Lecturer within the School of Natural and Computational Sciences at Massey University in Auckland, and a Research Associate of the Auckland Museum, Natural Sciences.
Libby is part of the Steering Committee for the 'Genomics Observatories MetaDatabase' (GEOME, www.geome-db.org).
Libby is also a core member of the 'Diversity of the Indo-Pacific Network' (DIPnet, www.diversityindopacific.net) – which seeks to advance biodiversity science in the world's largest biogeographic region through international collaboration. DIPnet members have developed the largest curated georeferenced population genetic/genomic database in the world, which formed the core of GEOME.
About the WDS Data Stewardship Award
The WDS Data Stewardship Award is an annual prize celebrating the exceptional contributions of early career researchers to the improvement of scientific data stewardship through their engagement with the community, academic achievements, and innovations.
Nominations are made by any scientific organisation, group, body, union, or otherwise and Royal Society Te Apārangi nominated Dr Liggins for the award. New Zealand holds a membership of the World Data System through Catalyst: Influence, managed by Royal Society Te Apārangi and supported by Ministry of Business, Innovation and Employment.
Dr Liggins will be presented with the 2019 Award and a prize at SciDataCon 2021.
Source: Royal Society Te Apārangi