News
Published 4 May 2018
Fellow David Penny named foreign associate of US National Academy of Sciences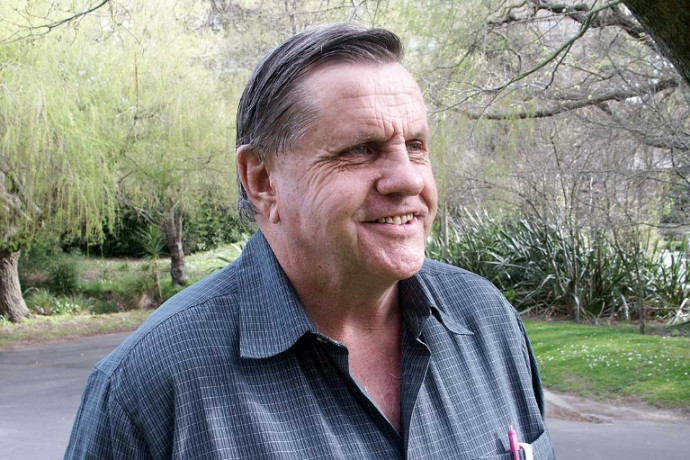 David Penny. Photo credit: Massey University
Fellow Professor Emeritus David Penny, Massey University, has received one of the highest honours in the science world, being named a foreign associate of the National Academy of Sciences (United States).
Professor Penny becomes just the third living New Zealander to join the ranks of foreign associates, of which there are only 484. The academy is a US-based institution that recognises achievement in science by election to membership for outstanding contributions to research. Its membership has included the late Stephen Hawking and  Albert Einstein. 

He was amongst 21 other foreign associates named in recognition of their distinguished and continuing achievements in original research. Foreign associates are non-voting members of the academy, with citizenship outside the United States.

Nearly 500 members of the academy have won Nobel Prizes. Along with the National Academy of Engineering and the National Academy of Medicine, the academy provides advice to the federal government and other organisations.

Massey University's Professor Peter Lockhart says Professor Penny has made a lifelong and lasting contribution to the study of molecular evolution.

"David Penny's work is characterised by great curiosity, intuition and a capacity to cross disciplines. In particular he has repeatedly demonstrated an uncanny ability to recognise innovative solutions to problems and to see proofs that mathematicians would eventually discover."
Royal Society Te Apārangi President Richard Bedford said this recognition was very well deserved.
"On behalf of the Society, I heartily congratulate David Penny on this great honour. He has made outstanding contributions to our understanding of the fundamental basis of biology."
Now residing in Palmerston North, the 79-year-old was born in Taumarunui and attended New Plymouth Boys' High School. After completing undergraduate degrees in botany and chemistry at the University of Canterbury, he ventured to America to complete a PhD in Biology at Yale University from 1961-65 and postdoctoral research at McMaster University in Canada.

He returned to New Zealand in 1966 as part of the staff at Massey University, working within the Department of Plant Biology, School of Biological Sciences, Institute for Molecular BioSciences, and Institute of Fundamental Sciences. 

As research director, he co-led the Allan Wilson Centre, one of the original New Zealand Centres of Research Excellence (CoRE) hosted at Massey University from 2002-10 with Professor Mike Hendy – a relationship that established principles and methods of DNA sequence analysis that have greatly contributed to our understanding of biodiversity, human and environmental health.

Professor Penny undertook numerous research projects in order to understand biology at its most basic level – the level of the genome (DNA). This includes challenging theories on eukaryote (organisms whose cells have a nucleus and other microscopic structures) origins and evolution, discovering the origins of flightlessness in birds like the moa, and tracing the origins of kumara.

With Professor Mike Hendy, Professor Penny developed DNA analysis methods to test the theory of evolution, as well as testing numerous other hypotheses to help resolve major controversies of our time, including the human settlement of New Zealand.
Professor Penny has been very active in science policy as president of the New Zealand Association of Scientists, where he led efforts to maintain dialogue with political parties, cabinet ministers and their offices about science funding and awareness, and science communication. He also participated in many international television and radio shows throughout his career. 

Professor Mike Steel of the University of Canterbury wrote a tribute article for his 65th birthday in the New Zealand Science Review in 2009, detailing a solution that David could see for the counting of phylogenetic trees which required a team of mathematicians to eventually prove: "Penny's formula remains the most remarkable closed-form expression for any class of phylogenetic trees in evolutionary biology." 

He was awarded the Marsden Medal in 2000 in recognition of his outstanding service to science and the profession of science. He is a Fellow of the Royal Society of New Zealand and, in 2004, was awarded the Rutherford Medal by the Society in recognition of his distinguished contributions in theoretical biology, molecular evolution, and the analysis of DNA information. He was also awarded an honorary life membership of the New Zealand Association of Scientists.

In 2006, he was made a Companion of the New Zealand Order of Merit for services to science.
After 40 years at Massey University, he was named a Distinguished Professor in 2005, a title which is given to only those who have achieved outstanding international eminence in their fields. 

He retired in 2017 and was made a Professor Emeritus, but colleagues say he retired in name only. 
Last year he released Evolution Now, where he gave a view of modern evolutionary theory from a Popperian perspective. The book dissects the chronology of evolutionary study starting from 1600s through to Darwinism.
Source: Massey University / Royal Society Te Apārangi