News
Published 19 November 2018
Forty talented school students will seek answers to big questions at this year's Powering Potential event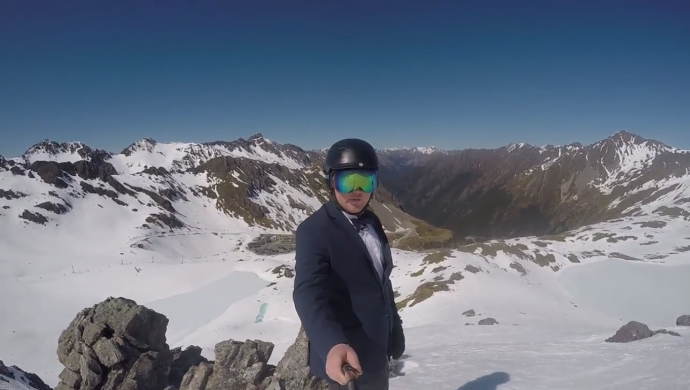 Forty talented senior secondary school students will be tasked to find answers to challenging questions posed by scientists at Powering Potential, taking place in Wellington from 10 – 13 December 2018.
Organised by Royal Society Te Apārangi in partnership with Freemasons New Zealand, Powering Potential will bring many of New Zealand's most promising science students together from all over New Zealand to work alongside a scientist or PhD student, who will act as their mentor over three days. The students will work in teams of five on a question submitted by their mentor. The students will then research, investigate and collaborate to provide recommendations.
The Society is delighted the following businesses and organisations have volunteered a mentor to help the students over the three days: Abacus Bio Limited; ANZ Bank; Institute of Environmental Science and Research; Measurement Standard Authority at Callaghan Innovation; Landcorp; University of Auckland; Te Pua Wānanga ki te Ao, University of Waikato;
"The students will need to think outside the square and use their creative capabilities to find solutions. They will also need to work well in a team situation and will be required to hone their research skills. At the end of the three days, each team will present its findings at a special presentation," said Dr Andrew Cleland, Chief Executive of Royal Society Te Apārangi.
To be selected for Powering Potential, each student was required to submit an in-depth application and video, which focused on their own science strengths or how they have contributed to an area of science in their school or community. The students have been selected because they are serious about going on to study science at a tertiary level and have demonstrated a passion for science. Dr Cleland said: "The calibre of the students who applied was excellent and some tough decisions had to be made by the selection panel to get the number down to 40".
Grandmaster of Freemasons New Zealand, Mark Winger said: "Freemasons New Zealand is absolutely delighted to be involved in Powering Potential in partnership with Royal Society Te Apārangi. Education is a cornerstone of freemasonry. Our organisation is all about self-improvement and having the courage to make changes for the benefit of all."
All costs for the students, including flights, accommodation and social activities, are covered by Royal Society Te Apārangi, Freemasons New Zealand and Ministry of Business, Innovation and Employment.
STUDENTS SELECTED FOR POWERING POTENTIAL 2018
Northland
Huia Webby, Whangarei Girls' High School
Central Auckland
Sophie Everitt, Baradene College
Mikaele Ymker, Baradene College
Alasdair Tremlett, Sacred Heart College
Sarah Poulter, St Mary's College
Aimee Lin, Marist College
Kacy Zhou, St Cuthbert's College
Shalin Shah, Mount Albert Grammar School
Shreya Nair, Epsom Girls' Grammar School
East Auckland
Anagh Mane, Botany Downs Secondary School
North Shore
Alana Chhour, Rangitoto College
South Auckland
Michael French, Onehunga High School
Keegan James, Pakuranga College
Waikato
Nu'umoe Duffy, Cambridge High School
Maayan Levy, Hillcrest High School
Eastern Bay of Plenty
Jonathan Tomlinson, Mount Maunganui College
Amy Bewsher, Aquinas College
PK Wadsworth, Otumoetai College
Natasha Barnett, Tauranga Girls' College
Jaehee Chun, Bethlehem College
Linette Lengkeek, Trident High School,
Ashleigh Ngow, Te Puke High School
Hawke's Bay
Magnus Larbi, Napier Boys' High School
Taranaki
Tamsin van Bergen, New Plymouth Girls' High School
Breanna Camden, New Plymouth Girls' High School
Yani Remoto, Hawera High School
Faith Araba, Hawera High School
Manawatu
Lauren Gadd, Freyberg High School
Wellington
Sofie Claridge, Kapiti College
Marlborough
Samuel Lee, Marlborough Boys' College
Nelson
Liam Domett-Potts, Nelson College
Thomas Peterson, Nelson College
Canterbury
Jessica Tater, Cashmere High School
Sophie Deam, Papanui High School
Diana Barbu, Ashburton College
Otago
Ella Creagh, Dunstan High School, (Central Otago)
Finn McKinlay, Logan Park High School
Liam Hewson, King's High School
Corey Symon, King's High School
Southland
Jorgee Robb, Gore High School
Source: Royal Society Te Apārangi