News
Published 12 September 2022
Gold CREST for Tamaki Makaurau Auckland students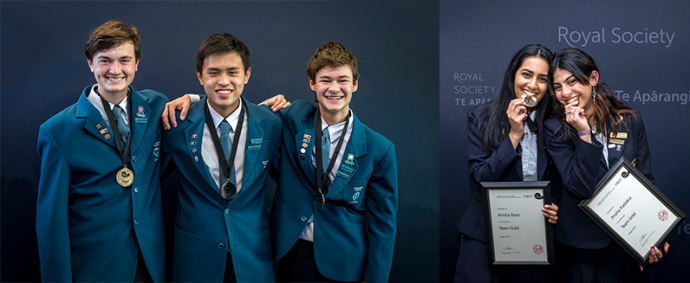 Gold CREST recipients, from left: Max Davies, Justin Chen, Neal Grayson, Amita Ram and Prisha Kadakia
Students from Epsom Girls' Grammar and Glendowie College were presented with their Gold CREST awards recently. They had been researching whether there is a link between emotional intelligence and academic engagement, and developing a remote-controlled ocean surveillance vessel. Ka rawe!
Does increasing 'Emotional Intelligence' (kare ā-roto maramarama) increase academic engagement?
Amita Ram and Prisha Kadakia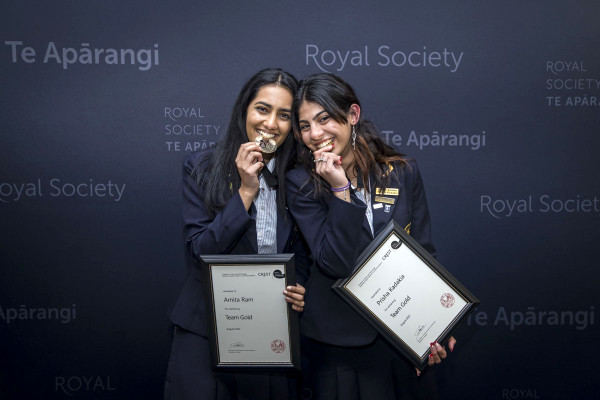 Epsom Girls' Grammar School
Consultants: Dr Fiona Ell, Raj Ramanujam
Supervising teacher: Mrs M Ghanim
Amita and Prisha investigated emotional intelligence and the academic engagement of students, hypothesising that increasing the Emotional Quotient (EQ) of students would cause an increase in academic engagement (AE). AE is an indicator that combines academic identification (getting along with teachers, interest in the subject matter and related behaviours and attitudes and academic participation (students' work effort inside and outside school, hours on homework, not skipping classes or missing deadlines). They measured the AE and EQ of students (n=76) and then ran an intervention in a group of the students (n=30) to teach emotional intelligence. While the EQ did not increase in the intervention group compared with the control group, AE did. They would like to see further studies into the role of the emotional mind in academic pathways.
'An unmanned ocean surveillance vessel'
Justin Chen, Max Davies and Neal Grayson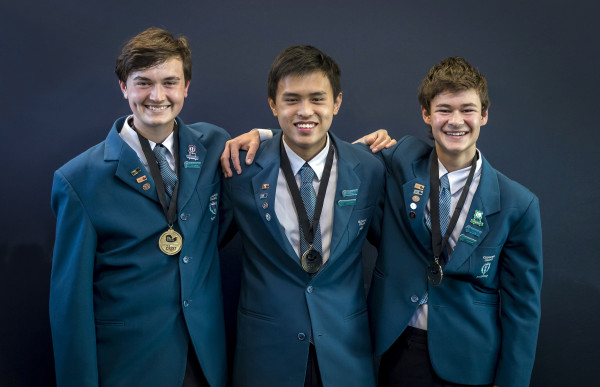 Glendowie College
Assisted by Mike Jakowetz and Callum Lilley
Max, Justin and Neal decided to do a project on marine conservation. Following some interviews, they determined there was a gap in the surveillance and policing coverage of New Zealand's marine reserves and protected fishing areas. Brainstorming options to solve this problem, they determined the best solution was to design a completely autonomous vessel that has the ability to travel to pre-set GPS coordinates and transmit real-time video feed to a connected device.
After development, they met their brief, achieving a range of 1km, live video transmission capabilities and the ability for future upgrades and improvements. They hope their vessel can function as an extra patrolling method to supplement actions taken by the Department of Conservation and the Ministry of Primary Industries.
Source: Royal Society Te Apārangi