News
Published 27 February 2020
Haere rā Gill Sutherland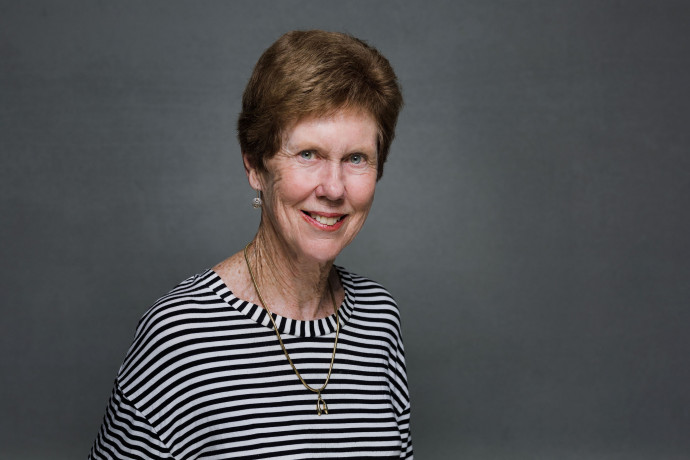 After 28 years working for Royal Society Te Apārangi, Gill Sutherland is retiring.
Currently our Director – Academy Operations, Gill recounts that over her time at the Society she has had six job titles. She has also worked with:
4 Chief Executives
10 Presidents, and
14 Academy Chairs.
For those who receive our weekly Alert newsletter, Gill was the editor of this from its beginnings in 1997 until 2012.
Staff members share the view of current President Wendy Larner that it is hard to imagine Royal Society Te Apārangi without Gill. "Her longstanding work to support the Fellowships, Medals and Awards processes has been extraordinary. She has also made important contributions to ensure that diverse forms of excellence are better recognised by the New Zealand research community."
Past President Richard Bedford commented: "When Gill leaves her desk at Royal Society Te Apārangi's headquarters in Turnbull Street for the last time on 27 February 2020 a great deal of the Society's institutional memory will walk out the door with her."
Chief Executive Andrew Cleland thanked Gill for being "a person of the highest integrity, and one whose consistent support I have really appreciated and enjoyed."
Academy Chair Richard Blaikie said to Gill: "Your friendly and accommodating nature, and your willingness to share your own personal stories and perspectives, have been vital to the changes that have been made."
Fellow George Petersen said to Gill: "Over the years, you have given so much to us with such cheerfulness and efficiency that it is difficult to imagine how you can ever be replaced."
Gill's retirement party is being held at Royal Society Te Apārangi's headquarters on 27 February.
Source: Royal Society Te Apārangi