News
Published 7 December 2017
Hawke's Bay Branch receives Unlocking Curious Minds funding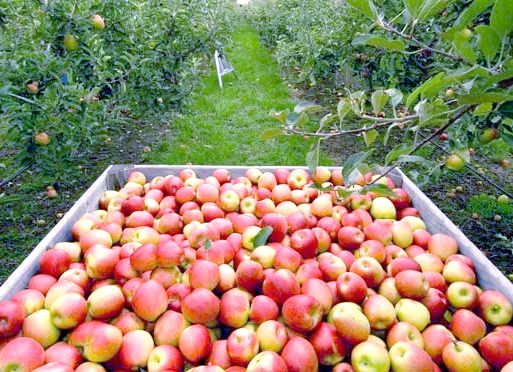 The Hawke's Bay Branch of Royal Society Te Apārangi is one of 33 recipients of 2018 Unlocking Curious Minds funding, announced today.
Unlocking Curious Minds supports innovative science projects that engage New Zealanders, particularly young people, with science and technology in their everyday lives. 
The Hawke's Bay Branch of Royal Society Te Apārangi will receive $30,000 for their project entitled 'Science, Technology, Engineering and Maths – the way of the future for Horticulture'. 
Project lead Jenny Dee says the project is an extension of the programme they ran at Plant & Food Research this year. 
"We are very excited to have this opportunity to give Year 10/11 students, and their teachers, an insight into the application of STEM in horticulture, and open their eyes to the many STEM-based career opportunities available in horticulture in Hawke's Bay.
"Participants will spend the first day at Plant & Food Research in Havelock North, doing hands-on activities related to soil science, post-harvest testing of apples, entomology and plant pathology. On the second day, they will visit an apple orchard and packhouse to see the application of the maths and science they used at Plant and Food (and other STEM), in industry. They will hear about the diverse career options and tertiary pathways available to them in horticulture, if they continue studying maths and sciences." 
In addition, Royal Society Te Apārangi Affiliate Organisation House of Science will receive $100,000 to develop a sustainable House of Science network throughout New Zealand with a goal of empowering teachers to deliver meaningful, hands-on science lessons in primary and intermediate schools.
View more about the 2018 Unlocking Curious Minds funding round and see list all successful projects. 
Source: Royal Society Te Apārangi