News
Published 15 May 2019
Hudson & Halls book wins at 2019 Ockham New Zealand Book Awards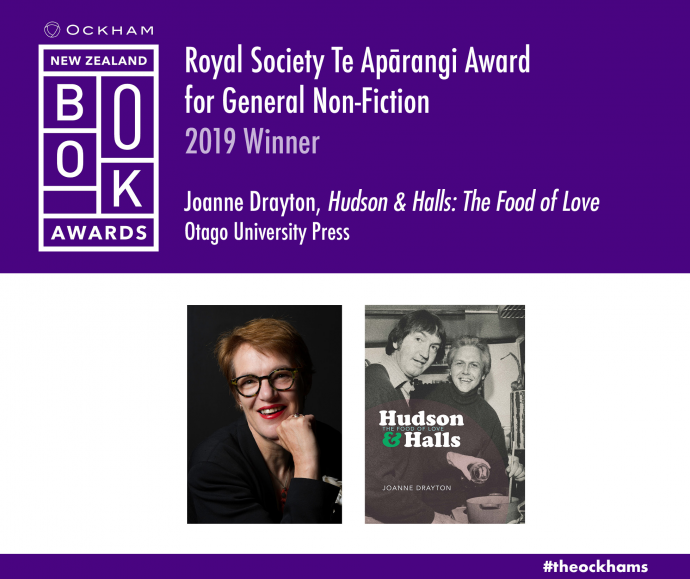 New York Times best-selling author and academic Joanne Drayton won the Royal Society Te Apārangi Award for General Non-Fiction at the 2019 Ockham New Zealand Book Awards for her book on celebrity chef duo Hudson & Halls.
The category judges said Hudson & Halls: The Food of Love (Otago University Press) is not simply the story of celebrity chefs: "It is a generous, multi-layered, and touching account of companionship and enduring love.
"Set against the backdrop of the double act many of us will remember, Hudson & Halls reveals the humour and drama of this couple's onscreen chemistry, and is a deeply moving and often surprising account of their private life. Set within the context of significant social and political moments over four decades and three countries, Joanne Drayton's fresh approach to storytelling makes this a must-read."
Joanne Drayton spoke to The AM Show about writing the book.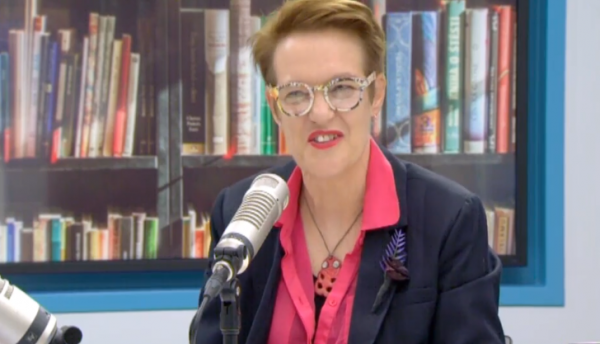 Dame Fiona Kidman won this year's $53,000 Acorn Foundation Fiction Prize at the Ockham New Zealand Book Awards for her novel, This Mortal Boy, a work described by the judges as 'moving, memorable, authentic and urgently relevant to our times.'
Source: Royal Society Te Apārangi