News
Published 2 February 2023
Huritau 25: Celebrations for 25 years at the Society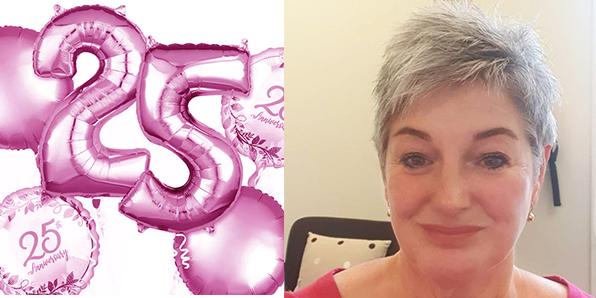 Debbie Woodhall (nee Chan) celebrates 25 years at the Society today.
Debbie started at the Society in 1998 in the education team, lead by the late Peter Spratt. In 2000, she began managing the newly formed Talented School Students Travel Award scheme. Through that fund, she has supported over 1500 secondary school students to travel overseas and participate in science and technology events such as International Science Olympiads and international science camps. A similar number of students have also had the opportunity to take part in national science and technology extension programmes she managed, including National Science and Technology Fairs, Realise the Dream and Powering Potential.
In recent years, Debbie has been managing other key Society programmes, including the Prime Minister's Science Prizes, Research Honours Aotearoa events for awarding top medals and awards, and other key public events. Staff members commented on Debbie's utter dedication, enthusiasm, efficiency, friendliness and humour. Debbie says she has remained at the Society for such a long time due to the wonderful variety of activities she has been involved with but mostly for he tangata, he tangata, he tangata, the people, the people, the people.
Source: Royal Society Te Apārangi