News
Published 10 May 2023
JRSNZ call for papers: special issue on Feeding New Zealand people better – from farm to fork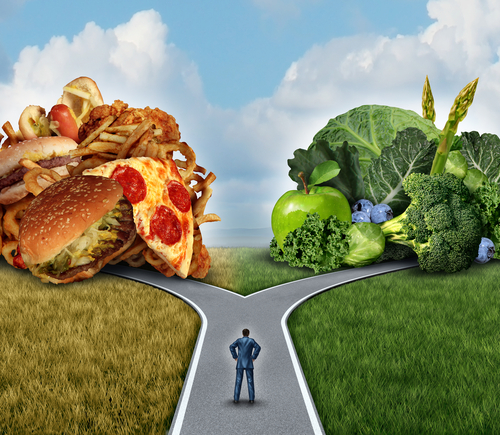 Image credit: Shutterstock/Lightspring
This special issue of the Journal of the Royal Society of New Zealand invites submissions with a focus on a Sustainable Food System in Aotearoa which meets the dietary needs of our population.
The Journal of the Royal Society of New Zealand is calling for papers for this special issue, planned for release in late 2024 entitled feeding New Zealand people better – from farm to fork.
While New Zealand is a food producing and exporting country New Zealand people are not well nourished. We know that, across the lifecourse, healthy diets of whole and minimally processed foods will protect against malnutrition in all its forms including diet-related non-communicable disease. Yet the food system in Aotearoa is not in balance with the needs of its population leading to issues such as poor food security and non-communicable diet related chronic disease and disability. Our food system is internationally unique, driven by export markets and trends but poorly protected domestically.
This special issue will focus on aspects the whole food system, from farm to fork. It will begin with a Viewpoint that outlines its current inefficiencies, and followed by articles that examine trade incentives and barriers, the value chain, agricultural productivity potential and agricultural suitability (i.e., what is and could be grown), environmental trade-offs, nutritional requirements for domestic and international markets, imbalances in food imports and exports, and health and societal issues including food insecurity, sustainability and resilience. The approach is holistic and considers all aspects of hauora, including kaupapa Māori research, with particular relevance to the food supply.
We seek a mix of quality manuscripts including both original research papers and review articles. The issue will be of particular interest to the food industry, health practitioners and public health and integrated food and health policies. It will be informative to other stakeholders across society.
The guest editorial team includes Prof. Elaine Rush (AUT) and Dr. Fiona Curran-Cournane (MfE).
If you're affiliated with any of the 42 universities in Australia and Aotearoa New Zealand, you may publish your articles Open Access at no cost to yourself in the Journal of the Royal Society of New Zealand. Find out if you're eligible.
Submission information
Please send a preliminary title, indicative author list, affiliations and a short descriptive paragraph outlining the scope of your proposed manuscript as soon as convenient to the Managing Guest Editor of the special issue, Prof. Elaine Rush at elaine.rush@aut.ac.nz by 14 Hōngongoi July 2023.
Authors will be notified of the result and formally invited for full submission by 31 July 2023. The anticipated manuscript submission deadline is 29 Huitanguru February 2024 with the aim of getting the special issue formally published in late 2024. Following acceptance, individual articles will be published online first with a DOI before they appear in the special issue.
Note that acceptance for publication will depend on the outcome of the normal peer review process and authors meeting critical time schedules. See Instructions for Authors on the journal homepage before making a formal submission to the Journal of the Royal Society of New Zealand if your EOI is selected. Please direct queries to the Guest Editors or to the Publishing Team of Royal Society Te Apārangi.
Source: Royal Society Te Apārangi