News
Published 10 March 2022
JRSNZ special issue call for papers: New Zealand and Antarctica in a changing climate - current state, possible impacts and effective response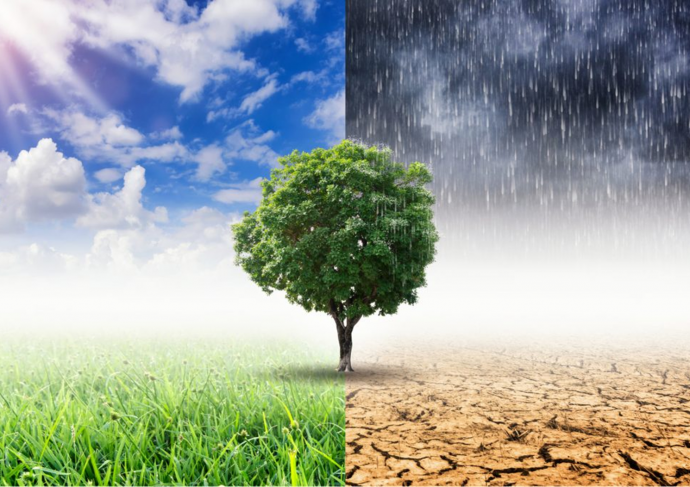 The Journal of the Royal Society of New Zealand is calling for papers for a 2023 Special Issue entitled 'New Zealand and Antarctica in a changing climate: current state, possible impacts and effective response'.
Climate change is the biggest issue humanity faces, as made clear in the latest assessment reports published by the Intergovernmental Panel on Climate Change. Aotearoa New Zealand is seeing widespread changes in its climate that will accelerate unless significant and urgent action is taken to reduce emissions of greenhouse gases. How the Antarctic ice sheets respond to further warming will determine the future of global sea levels for many centuries to come and will have profound social, cultural and fiscal implications. Action on mitigation and adaptation needs to be taken now to avert dangerous climate change and to secure human wellbeing and the health of the planet. Aotearoa New Zealand has a critical role to play in securing our future.
Royal Society Te Apārangi recognises the need to review and summarise what is happening with climate change, how it affects this part of the world, and how to mobilise effective responses. There will be a special issue of the Journal of the Royal Society of New Zealand focusing on climate change, to be published in 2023. The geographical focus is mostly Aotearoa New Zealand and Antarctica, but can include pieces on the South Pacific or other nearby regions. We are looking for submissions that explore the nature of how the climate is and will change, the implications of those changes upon natural ecosystems and different groups in society, including research by iwi and hāpori Māori that evaluates risks and intergenerational approaches to future climate planning and policy, and how to mobilise urgent joined-up action that reduces greenhouse gas emissions and builds adaptive capacity in the coming two decades. The Journal is seeking to publish around 10 papers in total in the special issue.
We invite manuscripts from researchers studying the physical climate system, from the climate impacts and adaptation community, from Māori and Indigenous studies, the humanities, social sciences and design disciplines, from those working on biology and ecosystem responses, and from Antarctic and Southern Ocean researchers.
The guest editorial team includes Professor James Renwick (Victoria University of Wellington), Associate Professor Rebecca Priestley (Victoria University of Wellington), Professor Bruce Glavovic (Massey University) and Dr Darren King (Ngāti Raukawa)(NIWA).
Submission information
Please email a preliminary title, list of potential authors and a short descriptive paragraph outlining the scope of your proposed manuscript by 22 April 2022 to publish@royalsociety.org.nz.
The guest editors will make a decision on which manuscripts to invite for the special issue. Authors will be notified by 27 May 2022.
The anticipated date of publication is June 2023 and the anticipated manuscript submission deadline is 31 October 2022.
Note that an invitation to submit does not guarantee acceptance for publication; this will depend on the outcome of the peer-review process and authors meeting critical time schedules. Please direct queries to the Guest Editors or to the Publishing Team of Royal Society Te Apārangi.
Source: Royal Society Te Apārangi