News
Published 25 October 2023
JRSNZ special issue: Evolutionary biogeography of Aotearoa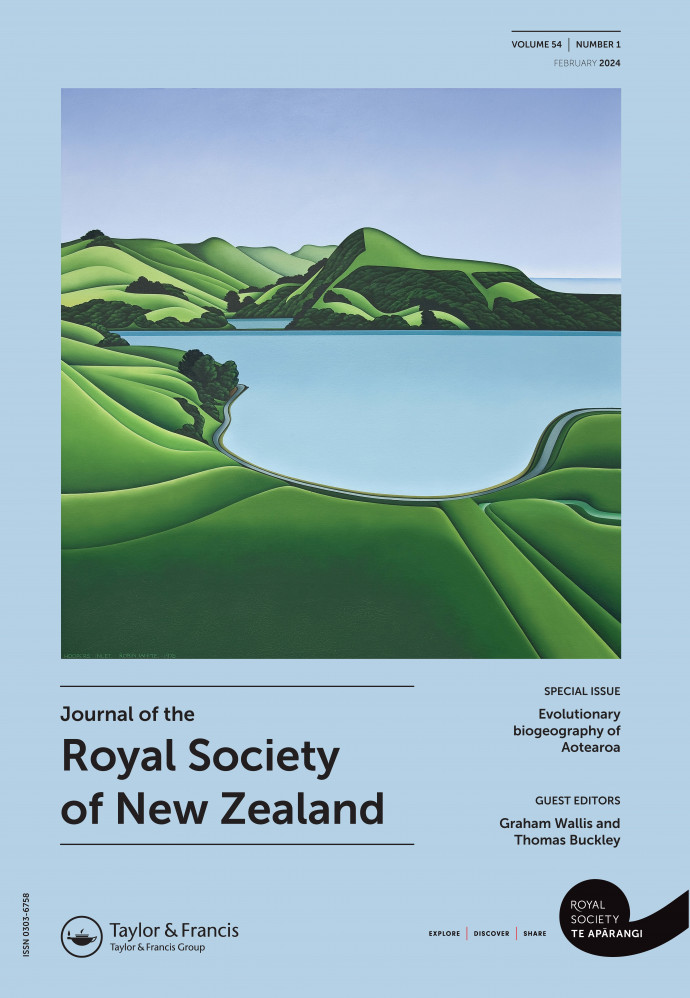 Robin White, Hoopers Inlet, 1976. Oil on canvas on board, 1205 x 1205mm. Fletcher Trust Collection, Tāmaki Makaurau. Reproduced courtesy of the artist.
New Zealand has a special place in world biogeography, posing many intriguing questions that are being addressed by an active research community. Recent advances have been fueled by extensive fossil and subfossil discoveries as well as application of new technologies as disparate as ancient DNA analysis and Geographical Information Systems (GIS).

This special issue of the Journal of the Royal Society of New Zealand has brought together findings across a range of questions concerning the evolutionary biogeography of Aotearoa.
This special issue includes an editorial from guest editors Graham Wallis and Thomas Buckley. In the editorial, the guest editors say the breadth of biogeography and the increasing application of specialist tools to its questions makes it a challenging area to review and synthesise. This current volume attempts to bring together a diverse set of topics and authors that reflect the current state of the biogeography of Aotearoa as a whole.
The special issue includes five review articles:
This special issue also includes two research articles:
Source: Royal Society Te Apārangi