News
Published 30 October 2018
Leading the way in augmented reality: Otago researcher wins L'Oreal UNESCO Fellowship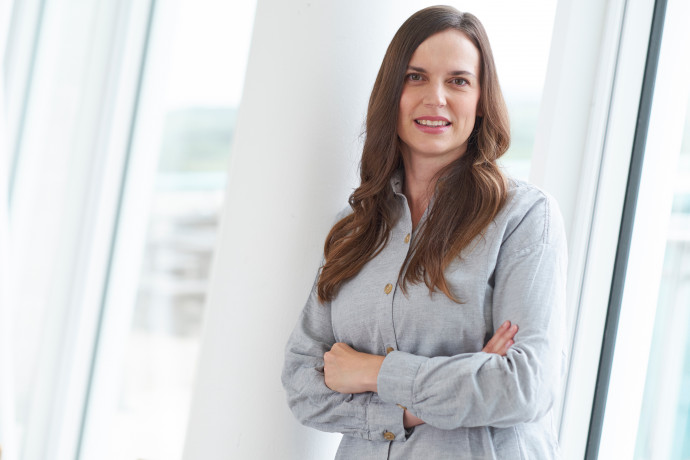 Stefanie Zollmann has been granted a 2018 L'Oreal UNESCO For Women in Science Fellowship for her work in the world of Augmented Reality (AR).
The University of Otago computer scientist has been awarded the Fellowship, worth $25,000 to help her further develop AR technology.
"My research investigates the current gaps in this technology and addresses the issue of missing mapping between digital information and real-world objects. This will allow for the use of Augmented Reality in a wider range of scenarios and open up new research directions in this field."
Zollmann says she's proud to have her research recognised by the L'Oréal-UNESCO For Women in Science Fellowship, especially in a year when she has juggled the demands of an international research career with having her first child.
The L'Oreal Fellowships recognise outstanding female scientists globally, and the L'Oréal-UNESCO For Women in Science Australia & New Zealand Fellowship programme presents five $25,000 awards, four for Australian scientists and one dedicated to a New Zealander.
Dr Stefanie Zollmann (who also received a Marsden Fund Fast-Start grant in 2017) says there are endless possibilities just within reach for AR, such as All Black fans accessing game and player statistics in a stadium simply by pointing their mobile phone towards the sports field.
"Currently, we only scratch the surface of what Augmented Reality can do. I'm particularly interested in how AR can be applied to outdoor usage, such as in construction works, tourist guides or in navigation."
Unlike Virtual Reality (VR) where everything you see is generated by a computer, AR adds elements that aren't there to the real-world experience – similar to social media filters adding layers of information to enhance every real-life experience.
"Augmented Reality has even greater potential for remote countries such as New Zealand, as it can reduce distance and help people to collaborate, despite being in different locations." says Zollmann.
While it's a science that still has significant challenges, Zollmann is looking to address these in her future projects.
L'Oréal New Zealand Country Manager Aurelie de Cremiers says Zollmann is a fantastic example for women considering a career in science.
"Science is vital for tackling many of the world's pressing issues, so we're very proud to support researchers like Stefanie Zollmann, and ensuring women are fairly represented at all levels in the field."
Zollmann says "Obviously, this fellowship will help advance my own career, but I hope it also increases the visibility of women in computer science".
"I want to motivate female students to move into the computer science field and I also want to show them that this sector can support the combination of a career and a family."
Dr Stefanie Zollmann will be presented with her Fellowship alongside four Australian recipients in Melbourne on 15 November 2018.
Source: Royal Society Te Apārangi | The University of Otago