News
Published 25 April 2018
Lest we forget, Kia maumahara tātou i a rātou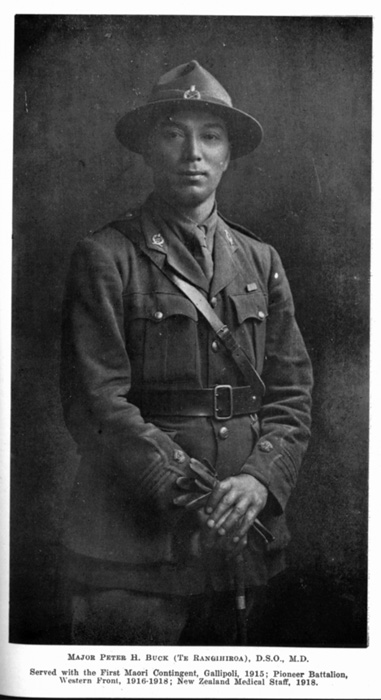 Portrait of SIr Peter Buck, originally published in 'The Maoris in the Great War' by J. Cowan (1926)
This ANZAC day Royal Society Te Apārangi commemorates Sir Peter Buck, ANZAC veteran and notable scholar.


One of the men that landed on the shores of Gallipoli more than century ago was the esteemed Te Rangi Hiroa, also known as Sir Peter Buck. A Fellow of the Society, and acknowledged through our biennial Te Rangi Hiroa social sciences medal, Sir Peter Buck was a man of extraordinary accomplishment in both academia and during his military service.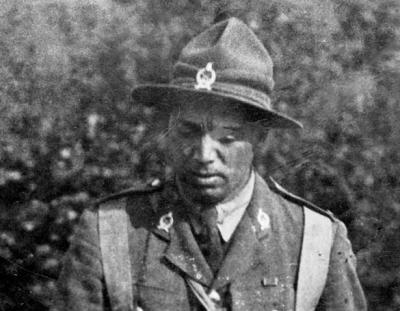 Descended from Ngāti Mutunga and with Irish ancestry, Sir Peter was one of the first Māori to become a medical doctor. After graduating from Otago Medical School with his thesis Medicine amongst the Māoris in ancient and modern times in 1910, he embraced a varied life practising medicine and being a Māori politician. He was devoted to improving both the sanitation of Māori settlements and the health of his people.
Following the declaration of war in August 1914, Sir Peter helped to convene the first Māori volunteer contingency who were sent with the main Army body of 17,000 to land upon the Gallipoli peninsula. Heavy losses were incurred, with a fifth of their number killed or wounded. Peter was twice mentioned in dispatches for his bravery and resourcefulness. After the Allies withdrawal from Gallipoli he was subsequently promoted to the rank of Major whilst on the western front in France.
"As I sprinted over, I slipped, rolling head over heels down the slope, momentarily expecting to hear or feel the zip of a bullet. However, I landed safe and happy in a dry streambed under perfect cover. We worked up the bed and came to a little terrace formed by two streams, which had converged to form that by which we had ascended. The terrace was crowded with wounded men and the two streambeds, instead of flowing with water, were flowing with a steady stream of wounded men..."
Following through with his scholarly pursuits, Sir Peter met several leading English scientists during his wartime travels and developed a burgeoning interest in anthropology. Borrowing instruments from his new British friends to measure the physical features of his Māori brigade on their way home from war, these findings were published in the Journal of the Polynesian Society.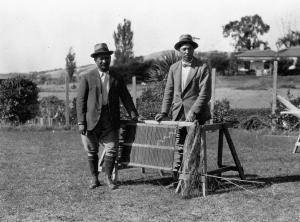 Upon his return home, Peter worked tirelessly to alleviate the high Māori death rate from the 1918 influenza pandemic, but also continued to advance his studies in anthropology.
Sir Peter's lecture 'The coming of the Māori', delivered in 1922 as the Cawthron Lecture, allowed him to become somewhat of an academic celebrity. His book Vikings of Sunrise, which was featured as the 49th publication in Te Takarangi (150 Māori non-fiction books), achieved immense global popularity and went through several reprints.
In the twilight of his illustrious career, Sir Peter was decorated with numerous military and academic accolades including the Hector Medal, Companion of the Distinguished Service Order (DSO) and the Huxley Medal. He was given honorary doctorates from Yale, Rochester University, the University of Hawaii, the University of New Zealand and was knighted for his services to science and literature in 1946.
Today we remember the tremendous contributions Sir Peter Buck made to Aotearoa, both in the Great War and also as a politician and scholar, and we remember all the other ANZACS both fallen and returned for their services.
"All who have come through the Gallipoli campaign where Pakeha and Māori have shared the fatigue, danger, and incessant vigil of the trenches, side by side, recognise that the Māori is a better man than they gave him credit for, and have admitted him to full fellowship and equality... One of the finest incidents in the history of the two races took place when the Māoris left the trenches during the ANZAC evacuation. Their Pakeha comrades who were remaining behind for a later shipment carried their packs down into the gullies and many stood clasping hands when the moment of separation came, with their hearts too full of aroha to express themselves in words."
Source: Royal Society Te Apārangi