News
Published 26 April 2018
'My daughter is a drug addict': grandparents caring for the children of addicted parents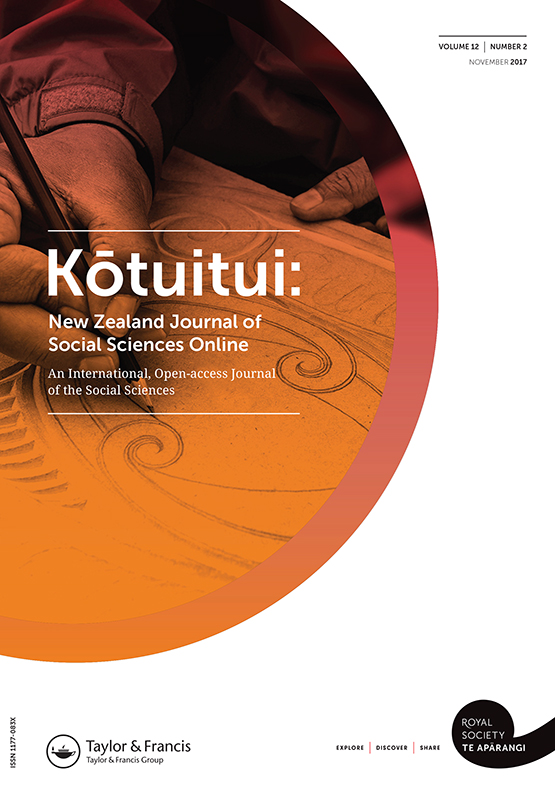 An article featured in the latest issue of Kōtuitui: The New Zealand Journal of Social Sciences Online investigates, via quantitative and qualitative analyses, what particular issues affect families when drug addiction is the main reason for children living with their grandparents.
Kōtuitui: The New Zealand Journal of Social Sciences Online aims to showcase some of the increasing number of collaborative research endeavours across the social sciences. 
In the latest issue of the journal, Volume 13/1, an article authored by Dr Liz Gordon 'My daughter is a drug addict: grandparents caring for the children of addicted parents' touches on some of the data received from surveys of of families where children were raised by their grandparents, after the parents were unable to take care of them due to drug addictions or drug addiction compounded by other issues such as mental illness and trauma. 
The data exposed a myriad of issues that sometimes surface for grandparents struggling to care for these children, such as personal health issues, housing and financial issues, and dealing with traumatised or unwell kids.
For these tamariki, contact with their paternal parents is often sporadic, and failure of parents to show up to scheduled visits, parental imprisonment and sometimes death of the parent all impact upon the well-being of the child and their grandparents ability to care for them. 
New Zealand studies show that the most prevalent reason for these children to be residing with their grandparents is drug addiction. By far, the most cited drug by the research participants was methamphetamine, otherwise known as 'P'. Other drugs of abuse cited in the study included synthetic cannabis, propane gas, cocaine and cannabis. 
Conclusions of Gordon's study indicate that more attention must be paid to these children, as the study reveals patterns of significant health, educational and personal problems among many of the children. 
Most of the families surveyed require economic assistance in order to sufficiently care for the kids. The UCB policy (Unsupported Child Benefit), which makes people 'prove' that they will be looking after the children for more than 12 months, is a particular barrier to economic stability, because it is always possible that the parent may overcome their addiction and resume parenting.
Gordon suggests that the UCB is a crucial payment for many families and needs to be made readily available as part of a significant package of measures to limit the harm caused by drug addiction in parents. She also infers that more effective treatment programs are needed as there are other major barriers to healing families; for example, drug-addicted parents are frequently regarded as criminals under the current law, with quite a few spending time in prison.
The full article and more research relating to social science in New Zealand are now available to view in the latest issue of Kōtuitui: The New Zealand Journal of Social Sciences Online at Taylor and Francis Online. 
Further Information.
Dr Liz Gordon is a council member at Royal Society Te Apārangi and is the managing director of Pukeko Research Ltd.
The focus of Pukeko Research Ltd is to help reduce social inequalities and poverty in Aotearoa through producing research that has implications for policy and for practice. The institute was a finalist in the 2018 New Zealand Charitable Organisation of the Year Awards. 
Source: Royal Society Te Apārangi