News
Published 5 October 2017
New speaker series to celebrate kiwi women's research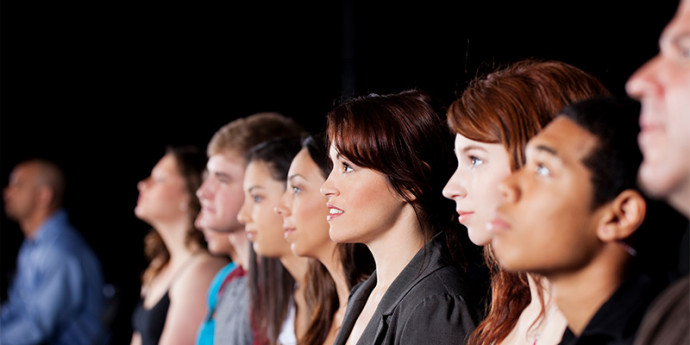 'Sharing Women's Discoveries' is a highlight of Royal Society Te Apārangi's 150th Anniversary celebrations to acknowledge the contributions women researchers are making in New Zealand.
A nationwide series of eight talks, each featuring two to four women researchers, Great Kiwi Research, Sharing Women's Discoveries promotes the discoveries being made throughout New Zealand in conservation, demographics, mathematics, language learning and classics. These talks have different disciplines coming together to demonstrate the value of thinking in different ways about similar issues.
Royal Society Te Apārangi President Professor Richard Bedford said New Zealand women researchers make outstanding contributions to knowledge in New Zealand.
"But, with few exceptions, kiwi women researchers have not been properly recognised for their achievements.
"As we look forward to our next 150 years, the Society wants to redress this imbalance in a number of ways.
"Current activities such as our online series '150 Women in 150 Words', which celebrates women's past contributions to expanding knowledge in New Zealand, as well as this speaker series are just two elements of what we hope will be many future initiatives to help raise the profile of women researchers in Aotearoa New Zealand."
Details on the series:
Protecting taonga: snapshots from a conservation biologist and an environmental chemist
Associate Professor Sally Gaw, Dr Tammy Steeves
CHRISTCHURCH 7pm Wednesday 18 October
Lecture Theatre C1, Central Lecture Block, University of Canterbury
#CommunicateNow: New tools for language learners and sport
Dr Ashleigh-Jane Thompson, Professor Cynthia White
MANAWATU 6pm Wednesday 25 October
Sir Geoffrey Peren Auditorium, Massey University
Water women: Protecting our lakes, rivers and oceans
Dr Joanne Clapcott, Dr Kirsty Smith, Dr Susie Wood
NELSON 6.30pm Monday 30 October
Suter Theatre, Nelson
Science and the Arts: Creating futures
Associate Professor Elspeth Tilley, Dr Jacqui Horswell
WELLINGTON 6pm Thursday 2 November
Theatrette 10A02 200, Massey University, Wellington
From populations to peoples: Re-imagining futures
Professor Tahu Kukutai, Dr Jaimie Veale
HAMILTON 6pm Wednesday 8 November
Gallagher Academy of Performing Arts, University of Waikato Hamilton
Nourishing knowledge: supporting our youth, athletes and coastlines
Associate Professor Mere Berryman, Associate Professor Karin Bryan, Dr Stacy Sims
TAURANGA 6pm Thursday 9 November
Trinity Wharf, University of Waikato Tauranga
Period pain to pregnancy weight gain: What's going on in the female body?
Dr Anna Ponnampalam, Jasmine Plows, Dr Shikha Pundir, Dr Clare Reynolds
AUCKLAND 6pm Tuesday 21 November
Lecture Theatre 007, Building 505, Grafton campus, The University of Auckland
Culturally informed research: Mathematics and the Classics in New Zealand
Associate Professor Roberta Hunter, Dr Anastasia Bakogianni
AUCKLAND 6.30pm Wednesday 22 November
AT2 Auditorium at Albany, Massey University Auckland
Source: Royal Society Te Apārangi