News
Published 28 March 2018
New Zealand Journal of Agricultural Research Special Issue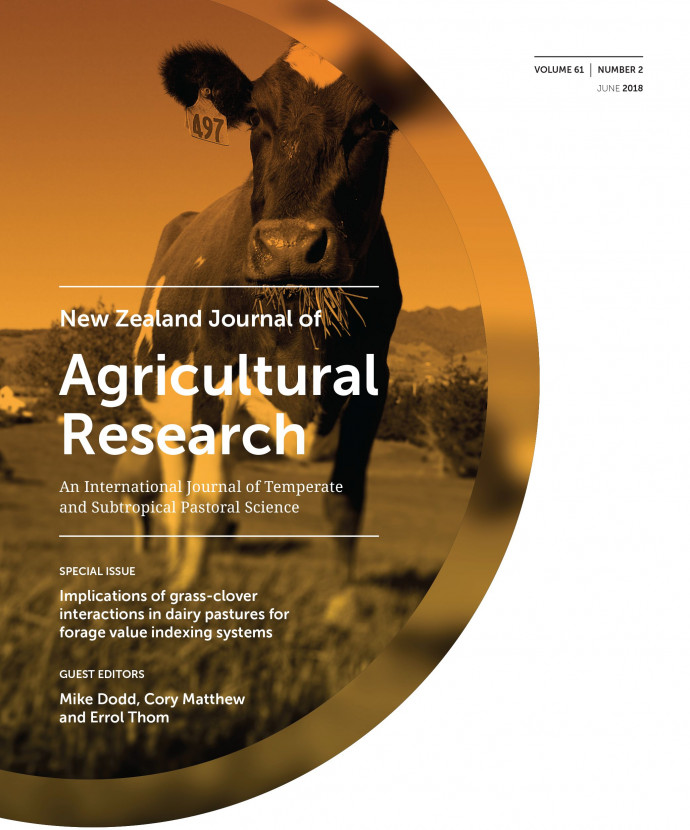 The latest special issue of the New Zealand Journal of Agricultural Research "Implications of grass-clover interactions in dairy pastures for forage value indexing systems" has now been published online.
Volume 61/2 of the New Zealand Journal of Agricultural Research is available now at Taylor and Francis Online.
This Special Issue features guest editors Mike Dodd and Errol Thom of DairyNZ, and Cory Matthew of Massey University's School of Agriculture. This collection of papers discusses some of the interactions between maintaining dairy pastures and cattle, and indexing the processes involved in selecting certain grass cultivars. 
The type of grass present in farm pastures has an effect on economic outcomes when farming cattle, and pastures can be engineered to provide optimal forage for the animals. Many different cultivars of grass and clover have been developed in breeding programmes and can be combined and utilised to engineer pasture foraging. 
Indexing and ranking these cultivars provides a valuable framework for farmers and this focus of this Journal Issue discusses the process of indexing forage values in depth. 
Source: Royal Society Te Apārangi