News
Published 2 November 2022
New Zealand Journal of Crop and Horticultural Science call for papers: special issue on plant science research in the Pacific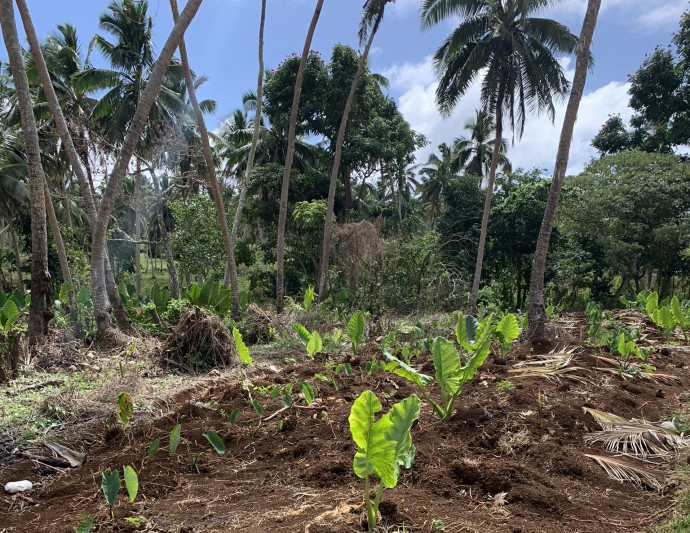 This special issue will focus on research conducted in the Pacific on crops that are relevant to Pacific Island Nations.
For this special issue of the New Zealand Journal of Crop and Horticultural Science on plant science research in the Pacific, we invite paper abstracts and expressions of interest for a wide range of topics of interest to small island nations in the Pacific. The issue is not limited to any specific plant science area. Therefore, we would like to include plant pathology and entomology (as diseases and pests of crop and horticultural species), postharvest physiology and pathology, agronomy, plant physiology and other topics in the plant sciences (excluding invasive plant species). To be considered for publication, parts of the research must have been conducted in the country of interest, and ideally, collaborators/researchers/students from the corresponding country or research organisation will be part of the manuscript.
Research conducted in New Zealand or Australia on relevant plants and topics of interest may be considered if the team includes Pacific nations people and if the research is directly applicable to the crop of interest in a small island nation.
The guest editorial team comprises Dr Fran Doerflinger (Plant & Food Research Australia), Dr Seeseei Molimau-Samasoni (Scientific Research Organisation of Samoa), Dr Allan Woolf (Plant & Food Research), Dr Tony Conner (Lincoln Genetics) and Dr Jason Johnston (Plant & Food Research).
Submission information
Please email a preliminary title, list of potential authors and a short descriptive paragraph or abstract outlining the scope of your proposed manuscript by 24 Huitanguru February 2023 to the guest editor team at pacificspecialissue@gmail.com. Authors will be notified of the EOI results by 10 Poutūterangi March 2023. EOIs will be considered on a rolling basis, so early submissions are encouraged.
The guest editor team will make a decision on which manuscripts to invite for the special issue. Note that an invitation to submit does not guarantee acceptance for publication, which will depend on the outcome of the usual peer-review process and authors meeting critical time schedules.
The anticipated manuscript submission deadline is 30 Pīpiri June 2023, with the aim of having the special issue formally published in early 2024. Individual articles will be published online with a DOI before appearing in the compiled special issue.
Source: Royal Society Te Apārangi