News
Published 24 March 2021
NZJGG Special issue call for papers: A celebration of Roger Cooper's contributions to Earth science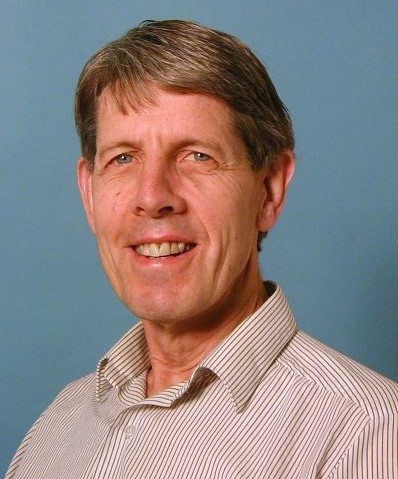 The New Zealand Journal of Geology and Geophysics is launching a special issue in honour of Roger Cooper FRSNZ for his considerable contribution to geology and paleontology.
A special issue of the New Zealand Journal of Geology and Geophysics invites submissions in honour of, and to celebrate, Roger Cooper's many contributions to New Zealand and global geology and paleontology.
Roger Cooper passed away on 2nd March, 2020. His career spanned 60 years, and over this time he made many significant, diverse and internationally lauded contributions to paleontology and broader Earth science. Much of his career was spent at GNS Science and its predecessor organisations, but he also spent time working in a number of other countries and participated in three expeditions to Antarctica. Although perhaps best known (in New Zealand) for his research on Early Paleozoic fossils and geological history, he also published widely across areas as diverse as Oligocene drowning of Zealandia, macroevolutionary dynamics of Cenozoic molluscs, development of the geological time scale, and the integration of paleontological and molecular data. Outside New Zealand, he was instrumental in using new quantitative approaches to refine the international geological time scale for the Ordovician and Silurian periods, and he chaired the subcommission that formally defined the Ordovician Period.
Obituaries for Roger can be found in the Royal Society obituaries and on the Palaeontological Association website.
We invite submissions in honour of Roger's contributions to Earth science. Given the breadth of his interests and publications, potential topics of submission include (but are not limited to) the following:
· Taxonomy, biostratigraphy and biogeography of Paleozoic fossils.
· Quantitative biostratigraphy.
· Refinement of the geological time scale.
· Geology, tectonics, and Gondwana relationships of Paleozoic Zealandia.
· Geology or paleontology of other areas of New Zealand or Antarctica with a connection to Roger's research career.
· The evolution of New Zealand's Cenozoic terrestrial flora and fauna.
· Macroevolution – the interplay of biogeography, organismal traits and ecological interactions in driving evolution and extinction.
The guest editorial team comprises James Crampton (Victoria University of Wellington), Alan Cooper (Blue Sky Genetics and South Australian Museum), and Richard Jongens (Anatoki Geoscience).
Submission information
Please send a preliminary title, indicative author list and a short descriptive paragraph outlining the scope of your proposed manuscript as soon as convenient to the chief guest editor, Professor James Crampton (james.crampton@vuw.ac.nz) by Wednesday 30th June, 2021.
The anticipated manuscript submission deadline is June 2022, and we would hope to have the issue formally published in June 2023. Note, however, that individual articles will be published online as soon as they are ready and will have their own DOIs from the time of online publication.
Acceptance for publication will depend on the outcome of the normal peer review process and authors meeting critical time schedules. See Taylor & Francis Online for authors submitting articles to New Zealand Journal of Geology and Geophysics.
Please direct any queries to Professor James Crampton.
Source: Royal Society Te Apārangi