News
Published 8 September 2020
Outstanding systematic scientist receives Australasian award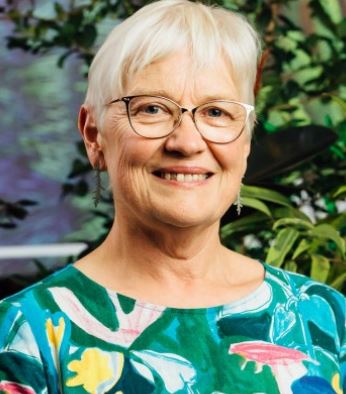 Professor Wendy Nelson
The Australasian Systematic Botany Society has awarded botanist Wendy Nelson FRSNZ its highest honour, the Nancy Burbidge Medal. Wendy has made invaluable contributions to the classification and conservation of marine macro-algae ("seaweeds") for over 35 years.
Wendy has had a long and productive association with Te Papa. During her 15 years as Curator of Botany (1987-2002), she doubled the size of the algal herbarium, adding over 10,000 new collections. The entire collection is now well identified and almost completely databased, providing unrivalled knowledge of New Zealand's marine algal flora.
She is currently Programme Leader at NIWA, and continues to add seaweed specimens to Te Papa's collection, being one of very few people employed in New Zealand with the detailed knowledge and ability to identify marine algae. She is also a Professor at the University of Auckland.
She advocates tirelessly for the science sector to highlight critical issues around taxonomic collections, research, training, and staff, including leading a Royal Society Te Apārangi review in 2015 and contributing to the ongoing development of Species Aotearoa. She has held a number of key science positions nationally and internationally, and has won several other prestigious awards for her research and science activism.
Source: The Botany team at Te Papa