News
Published 7 March 2019
Passing of Dr Barry Smith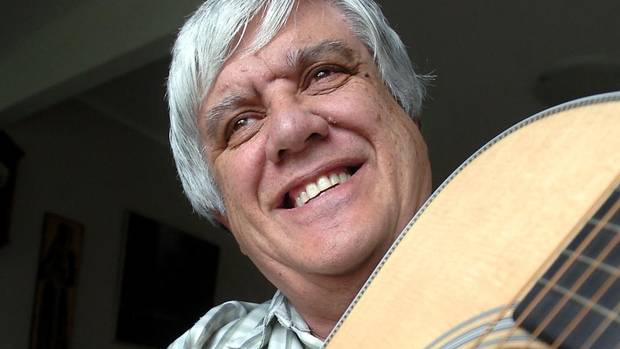 Royal Society Te Apārangi is deeply saddened by the passing of Dr Barry Smith (Te Rarawa, Ngāti Kahu) who has been serving as Chair of our Gene Editing Panel Māori Reference Group.
Aue taukuri e.
Kua hinga te tōtara i te Wāo nui a Tāne.
Moe mai rā e te rangatira, haere ki te huinga o te kahurangi, ki Hawaiki nui, ki Hawaiki roa, ki Hawaiki pamamao.
E kore koe e warewaretia.
"As this proverb says, a great totara has fallen. Kaumatua Barry Smith has touched so many people who have had the privilege of knowing and working with him. A sociologist with a special interest in population health, members of our gene editing panel and staff have been profoundly saddened by his sudden passing and speak of his leadership, strength and humility, as well as his gentle humour, in the most glowing of terms.  On behalf of the Society, I want to convey our immense gratitude for the outstanding contribution Barry has made to our gene editing work and offer our aroha and thoughts to his whanau, friends and colleagues as they deal with such a great loss."
Professor Wendy Larner FRSNZ, Royal Society Te Apārangi President
---
Barry Smith was invited onto the Royal Society Te Apārangi's gene editing panel Māori reference group in June 2017, and elected to be the group's chair by its members in September 2017.
During his one and a half years on the group, Barry helped highlight relevant parts of mātauranga and identify where interpretation of a study in mātauranga and western-based knowledge systems may be different and advised on how to share information in a way that recognises cultural context and constructively informs and supports Māori community discussion on these technologies. He also took part in a number of hui with communities across New Zealand to hear people's views. 
Reflecting on his passing, gene editing panel member Dr Phil Wilcox said, "Barry has had a key role in helping the Society navigate some new and very tricky ground. As it was the first ever Māori reference group, it was necessary to have member with the dual understandings of both worlds and the appropriate attitudes to the take (matter) we were addressing. The fact that the roopu chose him to be their chair speaks volumes, and also speaks to his mana and respect that he'd earned in his long career." 
Other gene editing panel members and staff shared some thoughts:
Professor Alexei Drummond: "Dear Barry, it is hard to believe that you are gone. You seemed so vital and full of warmth and life. It was a pleasure to know you. I very much appreciated your contributions to the meetings that we shared. Although this is the only way that I knew you, I can imagine you put the same careful thought and kindness into everything else that you did. Thank you."
Professor Susan Morton: "I am so saddened to hear this news - as no doubt will be so many researchers and others that Barry mentored and shared his profound wisdom with. He will leave very large shoes to fill in so many people's lives and he leaves a remarkable legacy of kindness, wisdom and compassion. I am privileged to have known him for only a brief period – and yet his reach was profound. Rest in Peace Kaumatua Barry."
Professor Stephen Robertson:  "Barry was a listener, a voice of reason and a bridge builder.  He sought to understand before asserting his point of view and he was always listening intently to new perspectives with respect and attention."
Dr Julie Everett-Hincks: "Barry was a very special and kind man. He was a wonderful listener and through this wonderful ability he empowered people. I was shocked and deeply saddened to receive this news." 
Professor Mark Henaghan: "I'm so sad to hear Barry has passed on. Barry has done so much for our panel in the beautiful and collegial way he has brought us all together by his dignified and humane chairing of many of our crucial sessions. Barry's immense wisdom and humility as well as his kind and generous self-deprecating humour stand out for me. We will all miss Barry greatly. My aroha and prayers go out to Barry's whanau."
Dr David Penman: "This is a sad and sudden loss.  I greatly valued Barry's contributions we had in developing an understanding of the complexities of cultural and scientific understanding.  He was always a gentleman and listened to other opinions. He will be greatly missed." 
Dr Roger Ridley: "Barry's mana and presence at hui was quite remarkable with his deep insights and understanding of ethical issues through the lenses of the different communities he has worked with (both local and international).  I also found him to be extremely humble, a factor in his effective leadership of and contribution to the gene editing work of the Society."
Dr Barry Norman Poata Smith, 72, passed on 26 February following a short illness. An obituary ran in the Rotorua Daily Post: An Obituary: Highly regarded musician and academic Dr Barry Smith dies
Source: Royal Society Te Apārangi