News
Published 5 April 2018
Plant invaders - seeds of despair?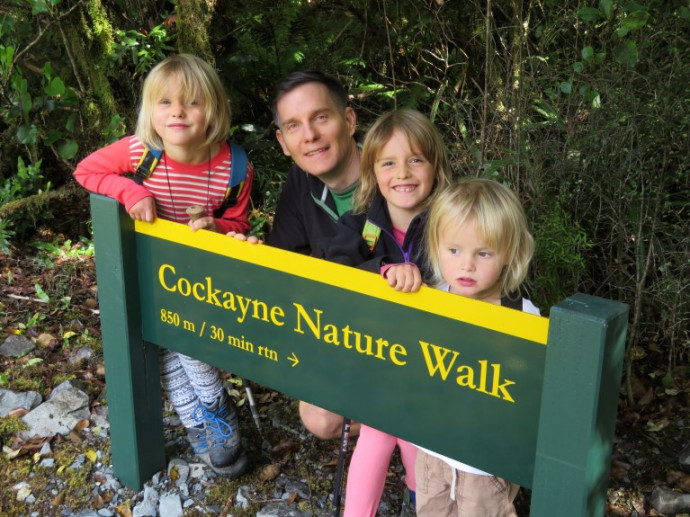 Philip Hulme with his kids Vanessa, Lorna and Eleanor on the Cockayne Nature Walk at Arthur's Pass
Leonard Cockayne Lecturer for 2018, Professor Philip Hulme on the current and future threats to New Zealand by non-native plants, and the policies and tools that are needed to control them.

Hear Professor Philip Hulme speak with Wallace Chapman on RNZ National's Sunday Morning before he set out on the 2018 Leonard Cockayne Lecture tour about why New Zealand is one of the weediest places on earth.
Royal Society Te Apārangi is thrilled to present a talk series by this year's recipient of the Leonard Cockayne Lecture Award, Professor Philip Hulme FRSNZ.
Based at New Zealand's Bio-Protection Research Centre and Chair in Plant Biosecurity at Lincoln University, Professor Hulme is being recognised for his scholarship and scientific achievements that have significantly progressed global understanding of the causes and consequences of biological invasions. He says "Plant biosecurity provides me with a fantastic opportunity to undertake cutting-edge science at the interface between research, policy and society".
Royal Society Te Apārangi Vice-President Professor Barry Scott says "A leading New Zealand researcher on the ecology of invasions by plant species, the aim of Professor Philip Hulme's work is to provide tools to scientists, conservation and policy makers to deal with biological invasions. His studies are not confined to New Zealand but include a wide range of collaborations with overseas scientists. He is one of New Zealand's most highly cited scientists being included for the fourth year in a row in The Thompson Reuters list of most highly cited scientists worldwide. He is the only New Zealand based environmental scientist to be included in this global list".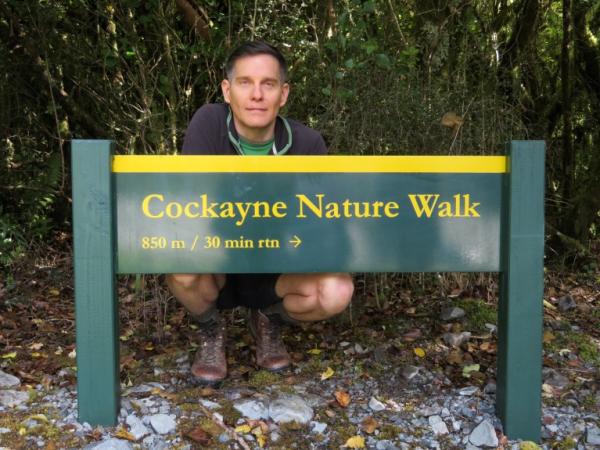 Can invasive plants and non-native weeds choke our country?
In this series of five talks across the country, Philip will discuss how many of our introduced plant species, including those that were thought of as harmless for home and botanic gardens, are now posing significant economic and environmental costs. He also digs into why both the government and communities need to become more effective in preventing and controlling these plant invaders.
"New Zealand's environment and agricultural production are central to the economy, and biosecurity threats are a major concern for the sustainable use of these resources."
All are welcome to attend these free public events, but do register to guarantee your seat(s).
Ornamental to detrimental: The invasion of New Zealand by non-native plants
Palmerston North | Palmerston North Central Library, Events Central - register for Palmerston North
7:30pm Wednesday 9 May
Napier | EIT, Lecture Theatre LTH1 - register for Napier
6pm Thursday 10 May
Christchurch | University of Canterbury, C2 Central Lecture Theatres - register for Christchurch
6:30pm Wednesday 16 May
Wellington | Royal Society Te Apārangi, Aronui Lecture Theatre - register for Wellington
6:30pm Wednesday 23 May
Nelson | Nelson Elim Christian Centre - register for Nelson
7:30pm Tuesday 5 June
This event is proudly presented in partnership with the Bio-Protection Research Centre.

Source: Royal Society Te Apārangi