News
Published 19 September 2018
President Professor Wendy Larner wins Women of Influence Award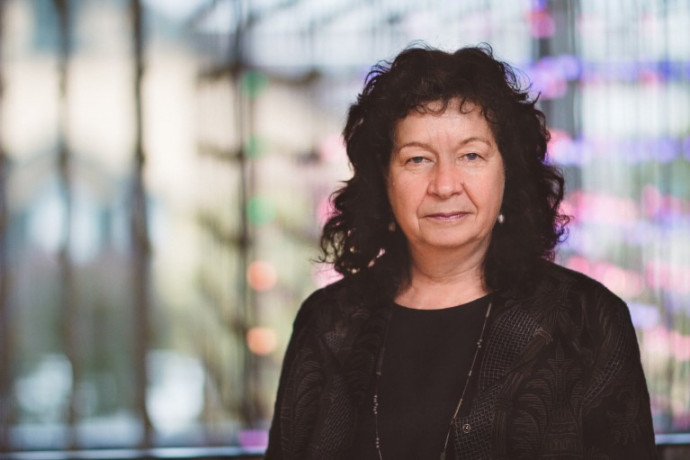 Professor Wendy Larner FRSNZ, President of Royal Society Te Apārangi and Provost at Victoria University of Wellington, won the Women of Influence Award 2018 for Innovation and Science.
The awards were presented at a function in Auckland on Tuesday night.
Professor Larner won the Innovation and Science category for her ground-breaking research in geography, her academic leadership at the university, and her influence on the New Zealand scientific community as the current President of Royal Society Te Apārangi.
Accepting the award via a short video presentation, Professor Larner said she was very conscious of modelling academic leadership for other women in the research sector. She said the standard model of an academic career defined in male terms and based on formal and informal support systems that benefited men needed to be addressed.
"At both Victoria University of Wellington and Te Apārangi we are working to change this, rethinking research excellence in more holistic ways, proactively building support networks for early and mid-career researchers and advancing mātauranga Māori."
Professor Larner said she had once been advised to "just keep doing things and finding new challenges until someone tells you to stop".
"Let's all keep working to make the world a more equitable place, because no-one is going to tell us to stop."
Founder of The Aunties charity, Jackie Clark, won the title of supreme winner. The Aunties is an organisation that provides support for women who are survivors of domestic violence.
The Women of Influence event, now in its sixth year, is backed by Westpac NZ and Stuff, with nominations judged across 10 categories.
Full list of 2018 Women of Influence Award winners:
Supreme Winner: Jackie Clark
Lifetime Achievement: Theresa Gattung
Arts and Culture: Miranda Harcourt
Board and Management: Dr Farah Palmer
Business and Enterprise: Angie Judge
Rural: Rebecca Keoghan
Public Policy: Charlotte Korte
Community/Not for Profit: Jackie Clark
Innovation and Science: Professor Wendy Larner
Diversity: Sarah Lang
Global: Sarah Vrede
Young Leader: Maddison McQueen-Davies
Source: Royal Society Te Apārangi / Victoria University of Wellington