News
Published 18 July 2017
Repelling Insects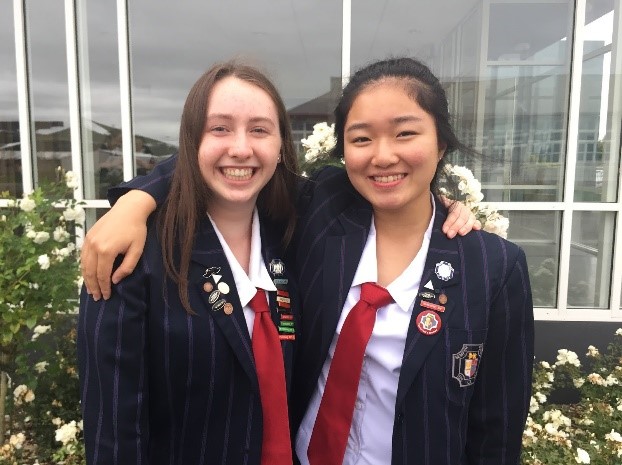 Congratulations to Katie Liu and Zoe Glentworth, of Palmerston North Girls' High School, who have recently achieved a Team Gold CREST for their project "The Effects of Synergy on Insect Repelling Properties of Macropiper excelsum, Corymbia citriodora and Achillea millefolium".
The aim of this investigation was to develop an effective insect repellent spray from the New Zealand native plant Kawakawa (Micropipes excelsum), and the non-native plants Lemon Eucalyptus (Corymbia citriodora) and Yarrow (Achillea millefolium). 
The objectives of this study included determining the optimum concentration of the plant extracts for maximum insect repellency and investigating whether synergistic effects are present with combinations of Kawakawa, Lemon Eucalyptus and Yarrow.
Extracts were tested for their effectiveness against the common housefly (Musca domestica). The housefly was used to represent biting insects, as the common housefly is in the Muscidae family, which is closely related to the Culicidae family, which contains the mosquito. 
Cultural safety was an important factor in the project and the students will be presenting their research to the board of elders of the local Rangitāne iwi.
Katie and Zoe were supervised by Dr Heather Meikle and mentored by Lynn Kirkland from "The herb farm" along with Bill Kirkland and Dr Andrew Carroll from Plant and Food Research.
Katie and Zoe will be be giving a presentation of their Gold CREST project at a special function on 22 August.
Source: Royal Society Te Apārangi