News
Published 21 May 2018
ShadowTech 2018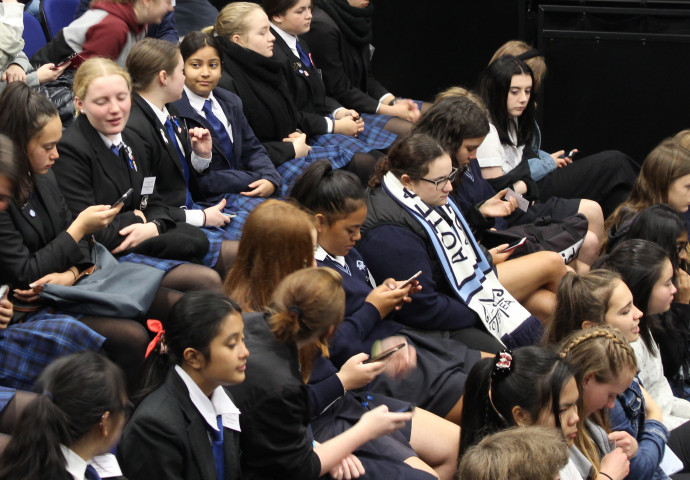 Technology was out in force at ShadowTech Wellington.
ShadowTech Wellington 2018 took place with nearly 200 girls from 17 schools converging on the Te Auaha Institute of Creativity, to hear from a range of women involved in the technology sector before spending a hands-on day experiencing the life of an IT professional.
Part of Techweek 2018, ShadowTech is a nationwide programme to provide girls from Years 9-12 with an opportunity to experience what it's like to work in the technology sector in New Zealand by connecting them with female mentors in the industry.
Confidence, creativity and curiosity was the theme of the morning, with an induction ceremony from a variety of speakers including game designers and Michelle 'Nanogirl' Dickinson, held for the girls at the Te Auaha campus before they headed off to their chosen tech organisations.
Clare Curran, the Honorable Minister of Broadcasting, Communications and Digital Media and Government Digital Services, spoke to the girls about the shortage of IT workers in New Zealand, and the current government's goal to move the technology sector into becoming the second highest contributor to our economy by 2025.
"Tech in New Zealand at the moment employs more than 120,000 people, of those only 27,000 are women - just 23%," Minister Curran says.
A recurring message in the induction was that more girls need to be encouraged into fields where women are underrepresented, particularly STEM sectors (science, technology, engineering and maths) in order for a more balanced perspective to be fed into society, as currently only 3% of 15-year-old girls in New Zealand are considering pursuing a career in IT.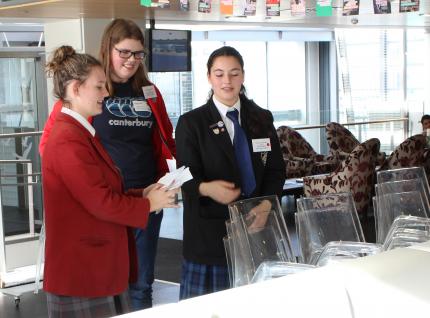 Andrea Hancox from Spark, the coordinator for ShadowTech Wellington, Auckland and Christchurch believes in making IT work more accessible by giving the girls a hands-on conceptual understanding of what it's like to work in the IT industry.
"The girls can't be what they can't see, so that's what we are providing for them - an insight to inspire them for what's actually possible," Andrea says.
"Quite often when you think about technology its coding, back room kind of stuff, or its all men. And these girls think 'I can't be that'. We want to show them you can be whatever you want to be, and that there's multiple ways you can do it".
The girls who were being mentored at Spark completed a range of activities, including a hands-on session with Spark's Agile coaches constructing paper planes, to demonstrate how working together effectively has faster, better results for projects.
In the mentoring sessions, the students got the chance to discuss with female IT professionals undertaking tasks like creating, testing, implementing and supporting designs, merging data and pattern recognition.
"My Dad works in IT and he loves his job, and I think it's really cool too and I'd like to do it," says Makayla Gilmour, a Year 12 student from Sacred Heart College.
ShadowTech will continue on to Christchurch on 22 May, with subsequent dates in Auckland, Palmerston North, Hamilton and Dunedin.
For more information visit ShadowTech.
Source: Royal Society Te Apārangi