News
Published 5 December 2018
Tahi Rua Toru Tech at Te Papa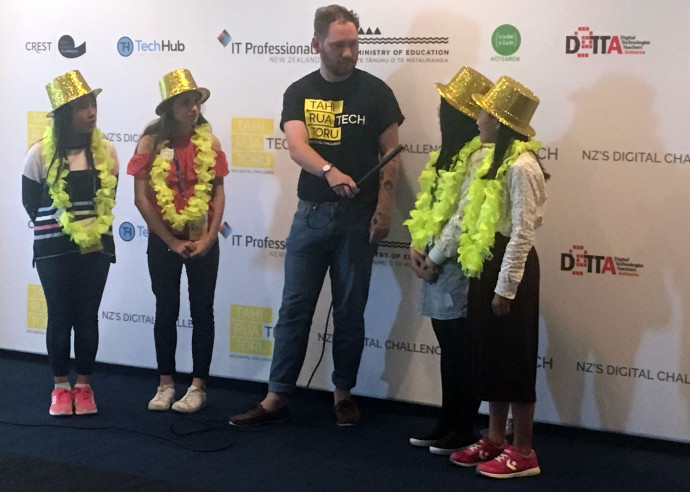 The national championship finals of Tahi Rua Toru Tech challenge took place at Te Papa in Wellington on this week.
Tahi Rua Toru Tech (123Tech) is an exciting new digital challenge for school students built around the successful TechHub CREST Challenge which previously operated at Years 9 and 10 but is now available at all school levels across years 1-13.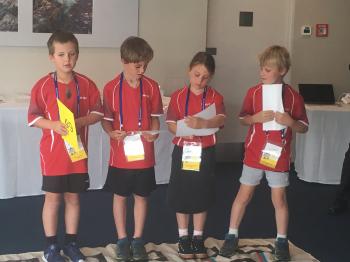 Royal Society Te Apārangi's CREST programme helps students at all levels work through the whole process of problem solving. In a digital technology context this includes defining a problem, experimenting on possible solutions, taking guidance from industry mentors, creating a solution and reflecting on it.
Regional finals for each of the levels (first, bronze, silver and primary) were held earlier this year, where students got a chance to showcase the projects they had been working on this year as part of Tahi Rua Toru Tech Challenge. The students were working on issues like distributing leftover food and light pollution.
The winning teams from the regional championships flew into Wellington this week to compete in the national championship. It was an exciting day of fun and discovery with visits to Te Papa, local innovative tech companies and talks.
The 2018 national championship winners were
Silver Division Award - Westlake Girls High School (Auckland)
Bronze Division Award - John Paul College (Rotorua)
First Level Challenge - Hillview Christian School (Christchurch)
Primary Challenge - Arahoe School (Auckland)
A special award for an outstanding educationalist was also presented to Gerard MacManus.
CREST has been operating across other areas of science and technology for more than 20 years, and the DigiCREST component of the 123Tech Challenge includes resources for teachers and students to get started and to successfully complete the Challenge.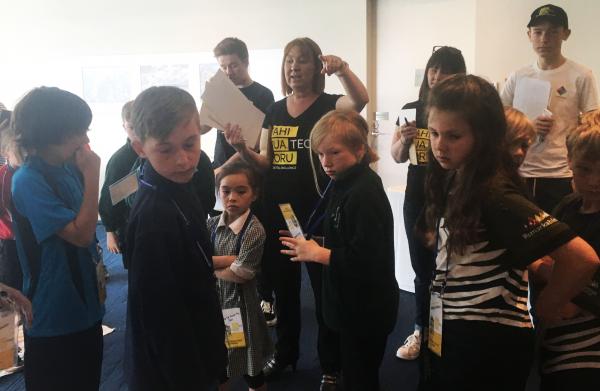 Source: Royal Society Te Apārangi