News
Published 20 March 2018
Talk on the Hubble Space Telescope to launch international science communication conference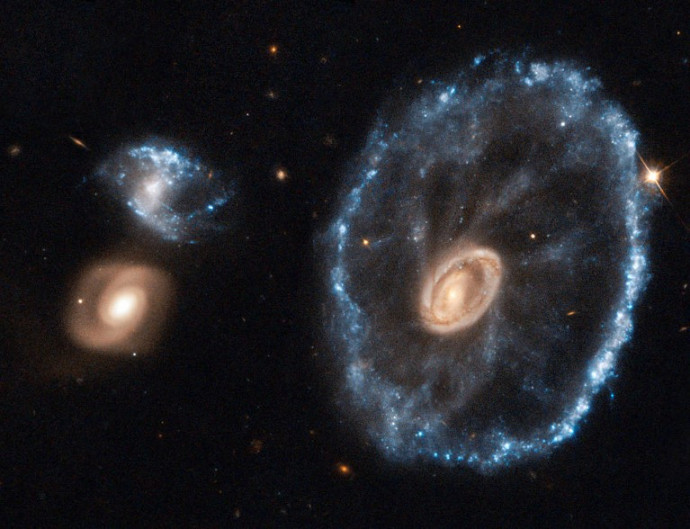 For the first time the international Network for Public Communication of Science and Technology is holding its conference in New Zealand and its opening event in Dunedin will be on the Hubble Space Telescope.
Dr Jennifer Wiseman, Chief Scientist for the Hubble, will share some of Hubble's greatest images and discoveries, and discuss how Hubble's successful public outreach can serve as a model for many other realms of scientific and technological achievement.
Professor Lloyd Davis from the Centre for Science Communication at the University of Otago, which is hosting the conference for the Network, says the Hubble mesmerises the world with its breath-taking images of stars, magnificent galaxies, colourful star-forming nebulae and planets.
"But it is also transforming our scientific understanding of the universe, through discoveries regarding black holes, active galaxies, dark matter, mysterious dark energy and planetary systems beyond our own.
"The Hubble mission's phenomenal success is intertwined with its ground-breaking priority of public engagement and it can serve of a model of what's possible when public engagement is integral to the research programme rather than treated as an 'add on'.
"It's the perfect event to launch the 3-day conference that will explore the three elements at the heart of science communication: science, stories and society."
The public talk 'Hubble Space Telescope: Our window to an amazing universe' is on at 7pm at the Regent Theatre on Tuesday 3 April. All are welcome and entrance is by gold coin donation, no registration required.
The talk is sponsored by Royal Society Te Apārangi and the Stuart Residence Halls Council. View talk on Facebook: https://www.facebook.com/events/948905441953569/ or website.
To register for the 2018 PCST conference visit: http://www.conference.co.nz/pcst18/attend/registration
Source: Royal Society Te Apārangi / Centre for Science Communication, University of Otago