News
Published 31 May 2018
Two Canterbury students selected for science experience in Germany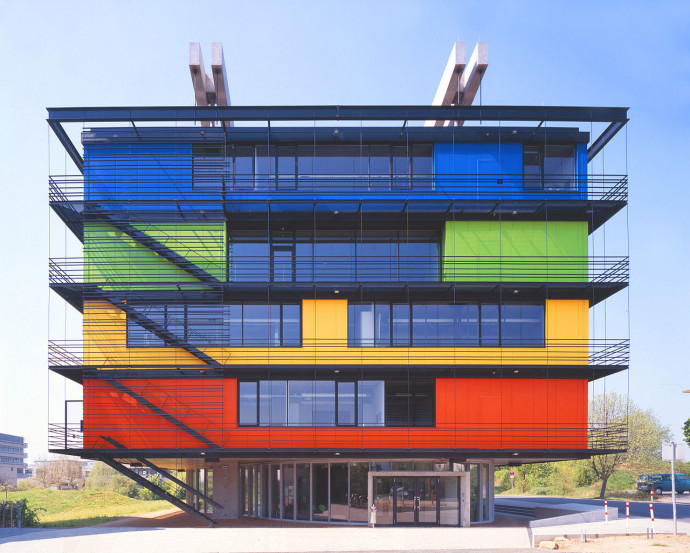 The XLAB building at the University of Gottingen
Diana Barbu from Ashburton College and Francesca Zhang from Riccarton High School, Christchurch, have been selected by Royal Society Te Apārangi to attend XLAB, which is a four-week science experience in Gottingen, Germany.


The number of participants for this International Science Camp is limited to just under 50. All experiments are hands-on and include the use of highly specialised research instruments. Students will be given the opportunity to select their preference of courses and can choose from analytical chemistry, anatomy, developmental biology, freshwater ecology, molecular biology, immunology, laser physics, neurophysiology, and astrophysics. In the fourth week the students will then spend five days working alongside scientists in a laboratory in Gottingen and get a taste of what it's like to be a scientist. The XLAB team also organises a programme of social and cultural activities for evening and weekends, which will include tours of Gottingen and short trips to places of interest in surrounding areas. 
Diana is very passionate about science and has a very good track-record of gaining excellent marks in all of her science subjects. Last year she was top students overall in all her science subjects and was made Year 12 dux. She says: "Maths has always been my preferred subject, even right from primary school but during the last few years with the introduction of classroom science a whole new world has opened up. Before Year 9 I hadn't really been exposed to science and now I don't know where I would be without it." Diana is also fluent in German after studying the language for a number of years. This will stand her in good stead while in Germany. Diana will head off to university next year to study neuroscience.
Francesca is a student with many talents. She plays violin in the Christchurch Youth Orchestra and has represented her school in badminton for the last three years and last year received her Silver Duke of Edinburgh Award. She is a school prefect (Head of Well-being) and last year of her own volition started a Queer Straight Alliance at her school and organised the Day of Silence to promote LGBTQ awareness. "I believe this shows my ability to take initiative and my commitment to making a difference."  Francesca is going on to university to study chemistry or mathematics alongside political science, as she is very interested in environmental science.
Andrew Cleland, Chief Executive at Royal Society Te Apārangi, says: "Not only is this a great opportunity for talented young New Zealanders to interact with experts at the top of their fields in science, but it is also an occasion for students to meet other like-minded students from around the world and to share their cultural differences."
Seventy per cent of the travel and registration costs are funded by the Talented School Students Travel Award, managed by Royal Society Te Apārangi and funded by the Ministry of Business, Innovation and Employment.  
Both students leave for Germany in early August.
Source: Royal Society Te Apārangi