News
Published 31 January 2019
What's in a name? NZ fern gets a taxonomic change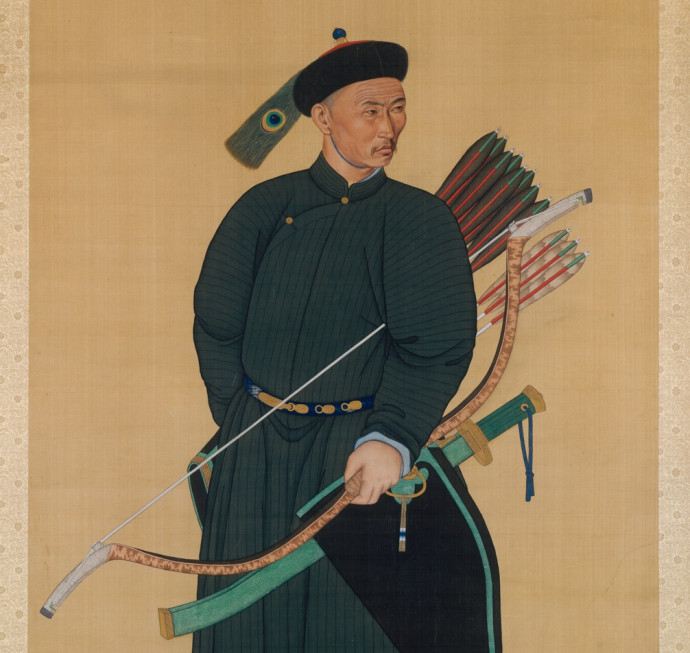 Portrait of a 'Hiya' named Zhaninbao, an imperial bodyguard.
Leon Perrie was awarded the 2018 NZJB Established Researcher Prize earlier this month. Leon's most recent paper in the journal sets out the rationale for reclassifying a New Zealand fern into the recently coined 'Hiya' genus, whose name alludes to Qing Dynasty imperial guards.
The 2018 New Zealand Journal of Botany Established Researcher Prize was awarded to Dr Leon Perrie on 24 January 2019. This prize is awarded to authors who hold a record for research excellence and outstanding contributions to peer-review, and whose work has been widely cited by researchers in other journals during the same time period.
The award was presented to Leon by Associate Professor Chris Lusk, Senior Editor of New Zealand Journal of Botany at Te Papa Tongarewa.
"Nearly half of Leon's entire catalogue of peer-reviewed papers have been published in the New Zealand Journal of Botany—quite astounding. The citation rates of his papers are also good, so it wasn't just the quantity that impressed the editorial committee," said Associate Professor Lusk.
Leon is a curator at Te Papa and also blogs about some of his research, including his recently published paper 'Hiya distans (Dennstaedtiaceae), a new combination for an Australasian fern previously classified in Hypolepis' from NZJB Vol/iss 56/4.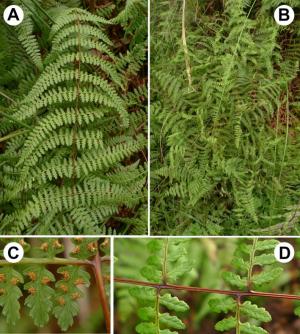 Hypolepis distans has long been considered an oddity within the genus Hypolepis. While the investigation showed that it should be placed in the recently described Hiya, it is nevertheless also unusual for that genus.
The American and Asian species of Hiya reside in the tropics at elevations of 900–2800 m. Hiya distans therefore represents a significant ecological extension of the genus as it grows in the temperate lowlands of New Zealand all the way down to sea level.
Secondly, the Asian and American species of this genus have sharp prickles on their stem that are the basis of the genus name, alluding to the fierce Chinese imperial guards; however, the Australasian Hiya distans lacks these prickles.
Even so, the phylogenetic analysis that investigated this fern's family tree found that its chloroplast DNA sequences were closer to those of other species of Hiya reported than to Hypolepis species, with especially strong support for a close relationship with Hiya brooksiae.
These findings show that the species previously known as Hypolepis distans is best placed within the relatively newly identified Hiya genus, making the new name of the fern Hiya distans.
The full article 'Hiya distans (Dennstaedtiaceae), a new combination for an Australasian fern previously classified in Hypolepis' by Perrie, Shepherd and Brownsey can be read in the New Zealand Journal of Botany Vol/iss 56/4.
Leon also published a blog entry on this paper on Te Papa's Blog.
Source: Royal Society Te Apārangi