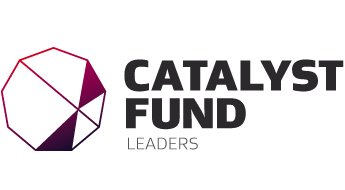 Funding overview
An overview of a number of pre-existing and new sub-programmes provided by Catalyst: Leaders.
Funding Opportunities Overview
An overview of included sub-programmes and key dates are given in the tables below:
Table 1: Annual call timelines
Call

Open Date

Close Date

Sub-programmes

JANUARY

30 January 2020

23 April 2020

International Leader Fellowships
New Zealand – China Scientist Exchange Programme
JSPS Postdoctoral Fellowships

APRIL

30 April 2020

16 July 2020

Due to COVID-19 the April Call for applications has been cancelled.

JULY


30 July 2020

15 October 2020

13th HOPE Meeting**
Julius von Haast Fellowship
** Cancelled due to COVID-19
Please note: Specific sub-programme information is updated at each call release.
Table 2: Catalyst: Leaders sub-programmes
Sub-Programme

Brief Description

Duration

NZ$ Funding
(excl. GST)

Awards available per call

International Leader Fellowships

Supports exceptional individuals from any country outside New Zealand to catalyse science and innovation capability and capacity in New Zealand for a minimum of 4 weeks per year for up to 3 years

1 to 3 years

Per annum:
$20,000 Stipend

$20,000 Research support

$10,000 Host admin

Up to 3

Julius von Haast Fellowship Award

Supports an internationally recognised researcher from Germany to undertake research in New Zealand for a minimum of 4 weeks per year

3 years

Per annum:

$20,000 Stipend

$20,000 Research support

$10,000 Host admin

Up to 1

JSPS Postdoctoral Fellowship*

Supports young and excellent New Zealand postdoctoral researchers doing research in Japan

12 – 24 months

Flights, insurance and living allowance

Up to 5

New Zealand-China Scientist Exchange Programme

Supports the development of research linkages with China by enabling New Zealand researchers to visit Chinese research organisations. Specific programme requirements

4 weeks (2-6 weeks)

Flights and daily living allowance

Up to 10

JSPS HOPE Meeting

Supports excellent PhD students and/or young researchers to attend the HOPE meetings with Nobel Laureates in Japan

5 days

Flights, accommodation, and meeting registration

Up to 5
* Please note this programme is fully funded by Japan Society for the Promotion of Science (JSPS)