Falling Walls Lab New Zealand Jury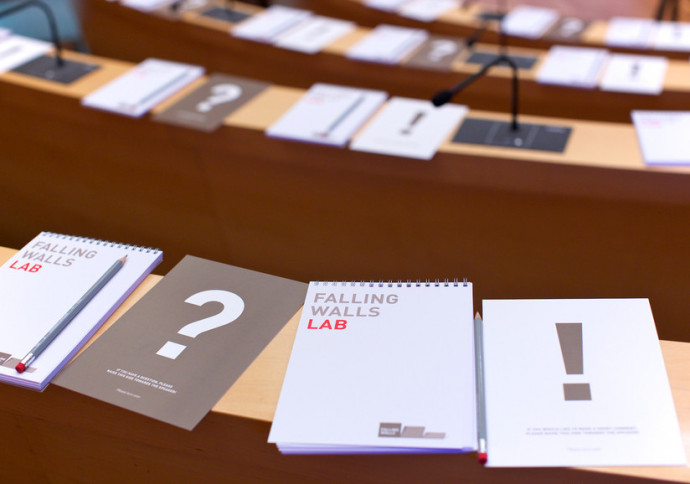 Meet the Jury Members making the selection of the 2021 Winner of Falling Walls Lab New Zealand.

Jury Chair - Professor Kathryn McPherson
Deputy Vice-Chancellor, Auckland University of Technology
Kath has a health professional background as a nurse, midwife and health visitor with an academic background in psychology and rehabilitation. She completed her PhD in 1998 and joined AUT first in 2004 as a Professor of Rehabilitation - establishing the Centre of Person Centred Research which is still running. Kath became Chief Executive of the Health Research Council of New Zealand in 2015 during which time the first increase of funding was made in 10 years (of 56% over 4 years), assessment was broadened to include consideration of the pathway to impact and Māori advancement, and significant advance was made in partnership with other government agencies to support evidence based decision making in the health and social care setting.
Kath returned to AUT in October 2019 as Deputy Vice Chancellor for an interim period but in view of Covid and the many challenges 2020 brought for the university sector as a whole and to AUT specifically, has offered to remain in post until 2021.
Kath's own research focuses on rethinking rehabilitation interventions, experience of recovery and adaptation, neurological rehabilitation and enhancing outcome measures.
Chris Karamea Insley
Chair and Executive Director at Te Arawa Fisheries Group and Chair of Te Taumata advancing Maori business interests in to all Free Trade Agreements and a Member of the APEC2021 Business Leadership Group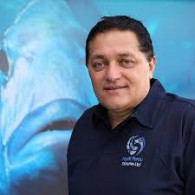 I was born and raised with my koroua and kuia on the East Coast in Te Whanau a Apanui at Omaio. We were raised on a small dairy farm working on the land and entrenched in Te Reo and Maori tikanga. Today I am able to work and navigate seamlessly between our taha Maori and the world of Pakeha, commerce and government, at home and internationally.
I have graduated with Degrees and Masters Degrees in Commerce/Finance and Business Administration from Massey University and the University of Waikato respectively, while also completing several of the Harvard Business School Executive Education program studying Getting Global Strategy Right and International Finance.
I have extensive experience in technical, management, executive leadership and Governance in forestry, farming (horticulture), geothermal energy and the fishing industries here in New Zealand, internationally in private, public and Maori owned and led businesses. In everything I do I practically advance embedding works class science research and technology in to new product development and business processes.
Professor Phil Lester
Insect Ecology, School of Biological Sciences, Victoria University of Wellington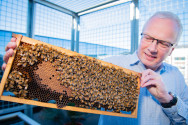 Professor Lester works at Victoria University of Wellington, where his research is in population dynamics and ecology of social insects. Invasive ants and social wasps in the Pacific region are a particular focus. He currently sits on the editorial board of the journals Biological Invasions and Myrmecological News. Phil has been the recipient of both a Fulbright Senior Scholar Fellowship and a Royal Society Te Apārangi James Cook Fellowship. He has previously been Head of School for the School of Biological Sciences, and a prior President of the Entomological Society of New Zealand.
Veronika Meduna
New Zealand Editor for The Conversation
Veronika Meduna is the New Zealand editor for The Conversation, a not-for-profit media organisation working with academics to provide evidence-based news and current affairs analysis. She is an award-winning science/environment writer and broadcaster, with experience across all multi-media publishing platforms. Before joining The Conversation, she produced and hosted a weekly science programme for New Zealand's public broadcaster RNZ, for which she won several journalism awards, including the Asia-Pacific Broadcasting Union's prize for best documentary.
She has written several books on science, most recently Towards a Warming World, published by Bridget Williams Books, and Science on Ice: Discovering the Secrets of Antarctica, published by Auckland University Press and, in an international edition, by Yale University Press. This book was a finalist in the 2013 Science Book awards.
Veronika contributes to other broadcasters and publications in New Zealand and internationally, including the NZ Listener, NZ Geographic, New Scientist and Deutsche Welle.
Monique Surges
CEO German-New Zealand Chamber of Commerce Inc
After working in Germany, within the Fashion & Pharmaceutical Industry, and in Santo Domingo, Monique returned to New Zealand in 1993 to assist in growing the German-New Zealand Chamber of Commerce Inc. (GNZCC) The German Chamber is uniquely positioned to help both New Zealand and German businesses and individuals through an increasingly competitive global market environment. Partially funded by the German Federal Ministry of Economics, the GNZCC provides practical research, education and networking opportunities to members and customers in both countries and is part of the German Chamber network spread over 92 countries and 140 offices worldwide.
Jury assessment of presentations
The Jury will assess the presentations based on the following criteria:
Breakthrough factor – Does the project have originality and potential for innovation?
Relevance/Scope of impact – How relevant is the idea for the discipline and beyond, and what is the likely impact?
Structure/Performance: Is the presentation well structured, how convincing was the presentation?
More information on the scoring and the weighting of each criteria is available here.