Carlos Smith-Diaz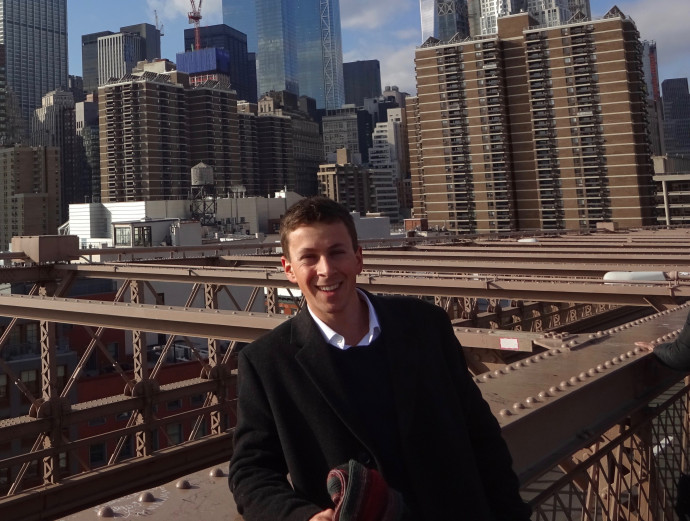 Carlos first became acquainted with Royal Society Te Apārangi when he was selected for Youth ANZAAS back in 2012. He was admitted to the bar two years ago and was working as a lawyer but has since had a change of heart and is enjoying science research.

I first became involved with Royal Society Te Apārangi in 2012 when I was lucky enough to attend the Youth ANZAAS Science Forum in Dunedin. I was in my final year of school at Cashmere High School, Christchurch, where I spent much of my time playing saxophone and getting up to mischief in science classes. Fortunately, I followed the advice of my enthusiastic (and very patient) chemistry teacher and applied to be part of the Youth ANZAAS programme. What followed was a very memorable week of discovery and excitement, and a brilliant opportunity to learn about careers in technology and science.
After finishing school I was a little unsure of what to do, so I moved to Wellington where I completed a Bachelor of Laws (with Honours) and a Bachelor of Biomedical Science in Molecular Pharmacology and Medicinal Chemistry.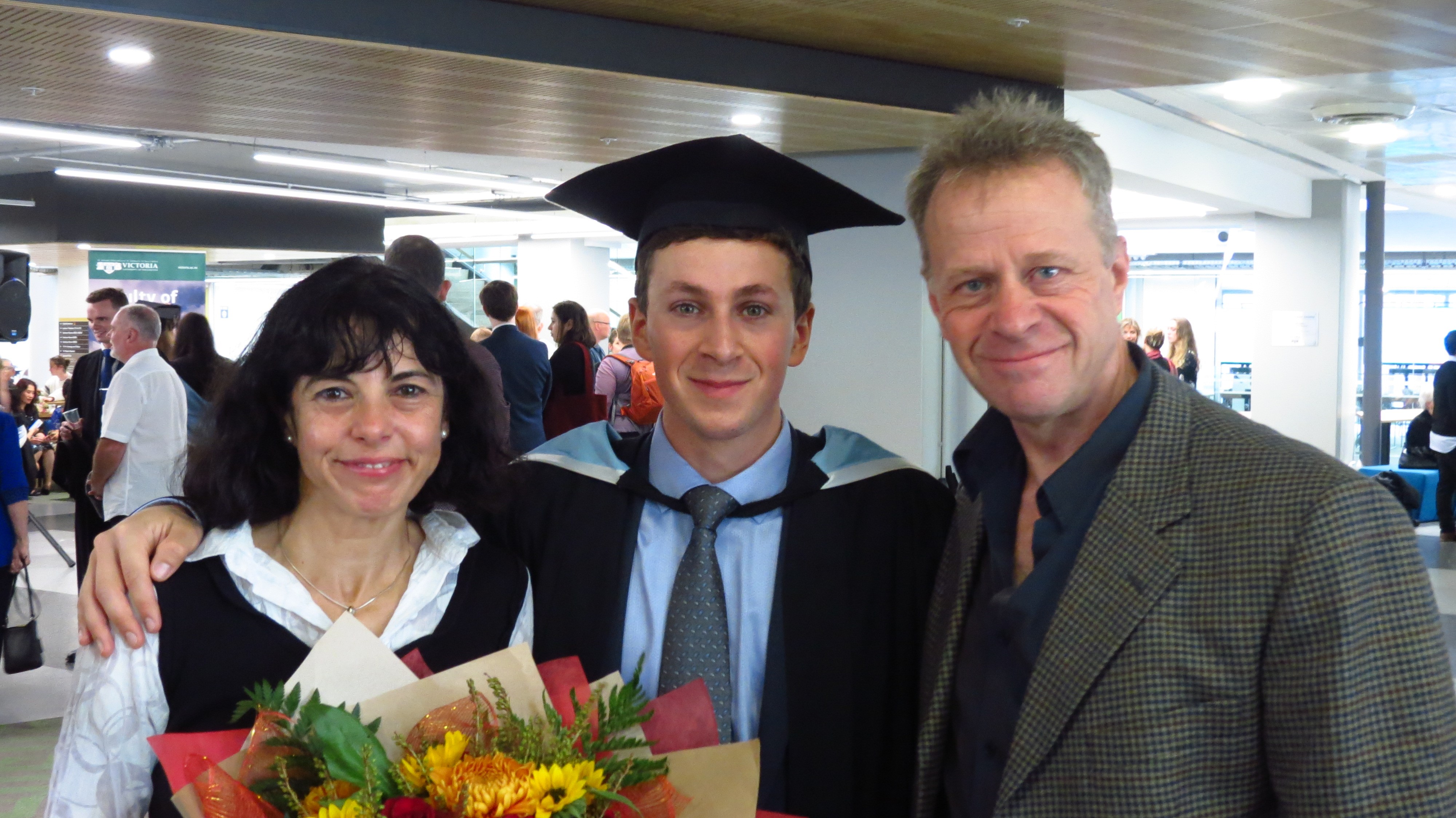 I wanted a highly challenging and exciting university experience, so I chose the most difficult and interesting degree combination that I could think of and set myself the goal of knocking it off in five years. In the end I got exactly what I bargained for. I was able to study a wide range of subjects from international trade law to genetics, and immunology to legal ethics. My classes were incredibly varied and I got to do a lot of different things, from comparing the effects of caffeine and lead on embryonic development to publishing an article on international treaty interpretation and access to medicines. I played cricket, tennis, squash, football, piano and saxophone and had an absolutely fantastic time.
My favourite subjects were probably theoretical organic chemistry and receptor pharmacology. I found it fascinating to try to visualise the complex interactions between molecules, and to understand some of the mechanisms underpinning drug responses or chemical reactions.
Following the completion of my studies, I returned to Christchurch in 2018, where I gained admission to the bar and worked as a lawyer at a big firm for two years. I quickly did my best to re-enact some of my favourite US legal dramas, buying a range of suits, an old convertible sports car and spending my days surrounded by contracts and old textbooks.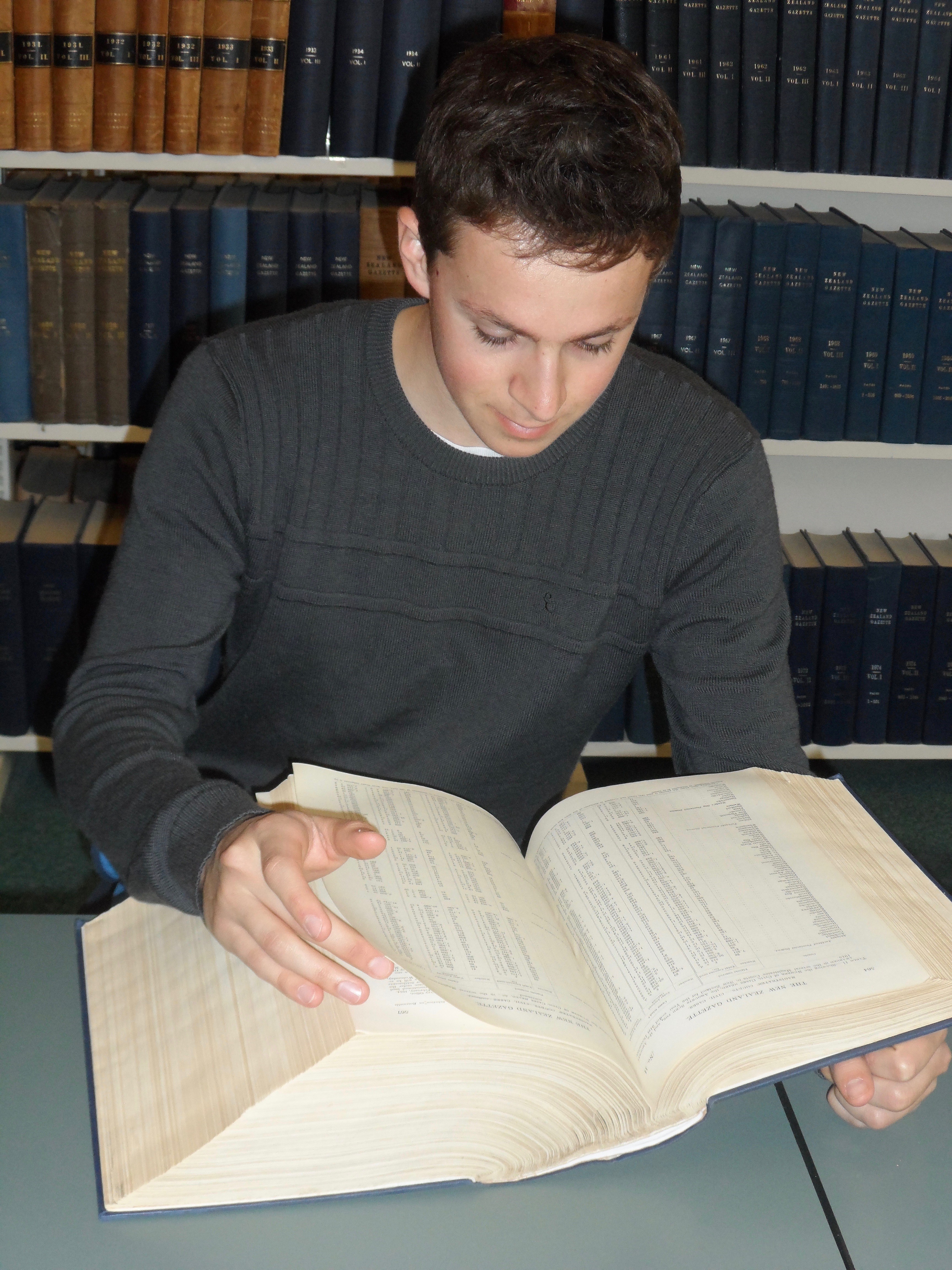 I was drawn to legal practice so that I could engage in complex problem solving and work with people to solve their problems, and I had the chance to work on some interesting disputes. However, after two years I was missing my studies in science. In particular, I found myself growing increasingly fascinated about medicine and the study of disease. One morning while out running in Nelson I decided it was time for a change, so I contacted the University of Otago and they set me up with a fascinating research project investigating the use of vitamin C as a potential treatment for acute myeloid leukaemia.
And so here I am, in 2020, completing my honours year in biomedical research at Otago's Centre for Free Radical Research at Christchurch Hospital. I'm absolutely loving it and hoping to complete a PhD in the future.
A message I have for students is to get out and do what you love, take the most of every opportunity, and try to learn as much as you can. That's what it's all about.