Caroline DeLong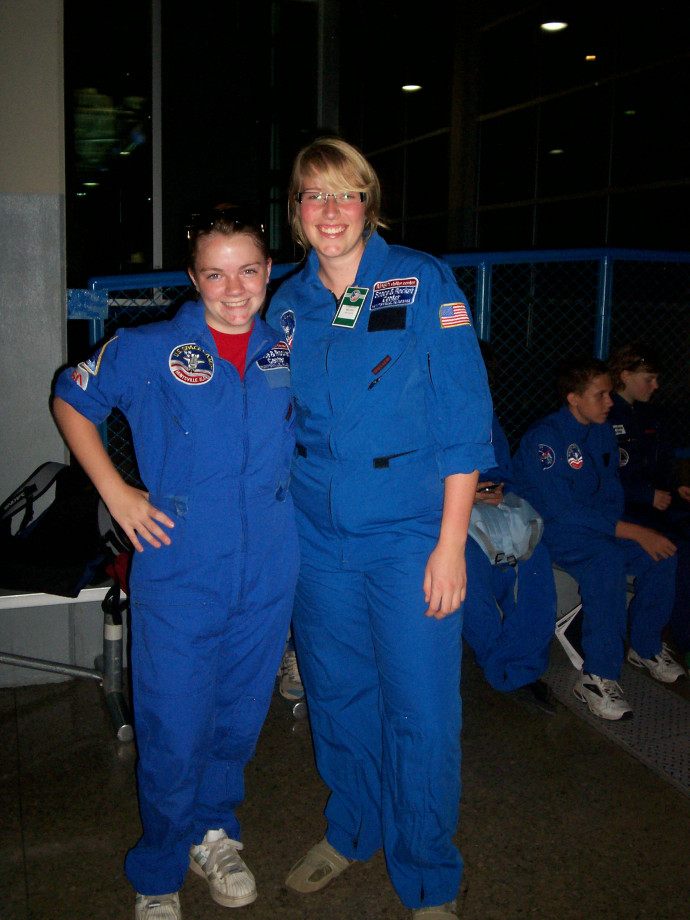 Caroline DeLong, a mechanical engineer currently working at Boeing Defense Space & Security in the US, reflects on what has led her to where she is, including the opportunities she had to attend student space events overseas with support from Royal Society Te Apārangi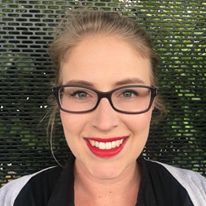 My life so far has followed a very special path. Native Americans describe this path as the Good Red Road. My Good Red Road is a circle depicting my Life's Pathway, and as with most circles, it has no beginning and no end. Doesn't that sound wonderful?
Fortunately, along my circular path I have had several incredible opportunities, and I have parents who have guided and supported me and have always believed in my dreams.
If you will permit me, I thought I might take you on a brief tour of my Good Red Road. Let me introduce myself. My name is Caroline DeLong and I am a Mechanical Engineer. I am an American by birth, although I have lived the majority of my life mostly in New Zealand and proudly claim citizenship to New Zealand.
Those that know me realise, my passion for aerospace, astronomy and aviation has been a constant theme in my life, shaping my choices and defining my pathway. To illustrate this, I thought I'd share experiences and opportunities I have had, some at the generosity of the Royal Society of New Zealand.
In 2006 I was one of six New Zealand representatives to be selected by the Society to attend the Australian International Space School. We visited Tidbinbilla, the Deep Space Tracking Center and Canberra Observatory, where we 'viewed' the night sky from the oldest telescope in the Southern Hemisphere, which was unreal!
In 2007, in my last year of school at Epsom Girls' Grammar School, I was extremely lucky to be selected and supported a second time by the Royal Society of New Zealand to attend the US International Space Camp in Huntsville, Alabama together with another student. What more could a space-crazed, astronomy geek want more than simulated shuttle missions, scuba diving weightlessness simulations and astronaut team building activities? This trip still ranks as one of the coolest things I have ever done! I also had the good fortune to be selected by University of Canterbury to attend the Aurora Astronomy School at Mt John and attended the Rotary Science Forum run by the University of Auckland. All of these experiences continued to rocket fuel my passions and desires for Aerospace!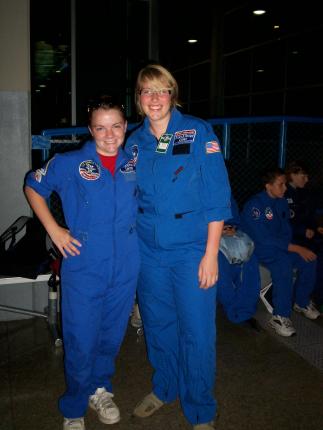 My journey led me to the University of Canterbury where I studied for a Mechanical Engineering degree which I received with First Class Honours. It may surprise some people that I decided not to study Astronomy or Astrophysics but a degree in engineering was the right path for me.
One anecdote I would love to share with you is that aerospace and aviation has always shaped my path. In my final year at university, my project was to investigate why a WWI German biplane – the albatross DVa –would sometimes lose its lower wing in flight. I am sure you will all agree that is not a good thing! Our project was sponsored by The Vintage Aviator (Sir Peter Jackson's company) and involved high speed wind tunnel testing and a lot of mathematical modelling.
As I was coming to the end of my degree, I was faced with a jumbo jet sized dilemma. I had absolutely no idea what I wanted to do and more worryingly none of the jobs advertised were what I wanted to do. There was no way I could picture myself as a consultant or building services engineer.
By chance and luckily for me, I saw a job advertised that really appealed to me. So now I was in the real world working for AIM Altitude (formerly Altitude Aerospace Interiors), based in Auckland. At AIM Altitude I was what is called a Mechanical Systems Engineer and designed water, oxygen, ECS (Environmental Control Systems), and refrigeration systems for aircraft. I designed systems for both commercial aircraft, private jets and not so little jets.
While working at AIM I got to work on some pretty interesting things and it fuelled my passion for aerospace and aviation even more! Some of these experiences included:
a 10 hour cold-soak test flight in a private jet where we flew really fast and really high to make sure none of the water systems would freeze. That would be bad news for the kitchen, bar area and massive bathroom (with shower), that we had installed! Needless to say normal air travel was pretty boring after that.
Viewing the 787-9 on its world tour at the Auckland hangar.
Supervising manufacture of aircraft furniture for private jets and commercial aircraft in the US and the UK.
Conducting testing on galleys to make sure we were meeting all of the requirements.
Spending time supporting maintenance and installation of our products at the hangar. (Nothing beats crawling around the aircraft and seeing how it all works!)
In September 2016 I boarded a plane from Auckland to Oklahoma (one way). Why Oklahoma I hear you say. Well it turns out that Boeing Defense Space & Security has a large site there where it supports various aircraft and platforms. While I can't go into the specifics of what I am doing at Boeing I can say that I am loving every minute of my time here. The job I am doing is challenging, engaging and allow me to geek out.
My Good Red Road, while filled with incredible experiences and opportunities, hasn't always been a smooth traverse. Two of the biggest issues I have struggled with are fairness in the workplace and standing up for what you believe is right. While the rational engineer side of me knows that very rarely life is fair, the people person in me hopes that it can be. Maybe that's a naive way to view the world, a dreamer's notion? But hey, didn't it take dreamers to put man on the moon? As for standing up for what you think is right, in my experience it is hard, harder than deriving the Navier-Stokes equation in Computational Fluid Dynamics. Even harder than moving half way around the world to a place you've never been before. However it is absolutely so worth it!
This is only the beginning for me. I have only just begun to take a few small steps into what I hope to be a long journey, along my Good Red Road. Where is your Good Red Road taking you?