Louise Gibson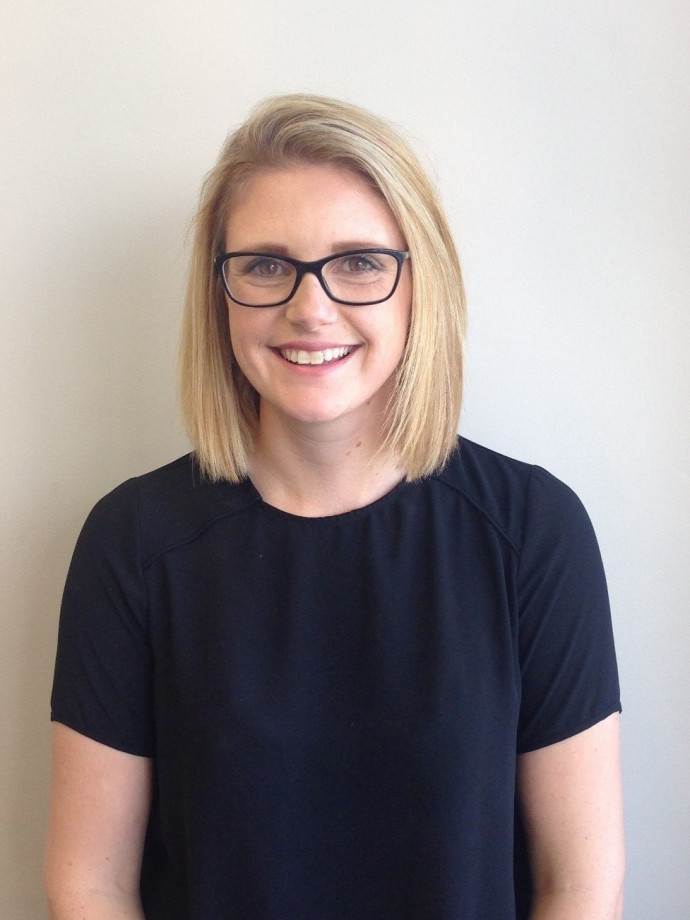 From cow shed to communicating with farmers. Read about Louise Gibson's (nee Davison) journey.
I was one of those fortunate kids that grew up in the cow shed and I loved everything about it: the cows, the smells, the early mornings, everything. My passion for agriculture started when I was two years old and that passion for farming eventually led me to participate in and win my first regional science fair competition as a Year 10 student from Morrinsville College, Waikato.
My first encounter with Royal Society Te Apārangi was shortly thereafter when I was selected to attend the 2005 Realise the Dream event. At the time, I had my heart set on being a cow vet, unaware of the whole wide world of plant, animal, and soil science, and how this translated into agricultural production. While I walked away with no major prize, the experience of attending opened my eyes and encouraged me to research my next project which again led to my selection at Realise the Dream again in 2007 as a Year 12 student. I was fortunate to win the AgResearch Travel Award which allowed me to attend an event called Biofutures at the University of Queensland Sydney.
During my final year at school I completed my Gold CREST which allowed me to network with scientists and this is where I met the manager for the DairyNZ Scholarship programme which I won as a undergraduate student while at Massey University. The scholarship involved working in agricultural and environmental areas and was a fully paid scholarship.
While studying at Massey, I was invited a couple of times by the Society to be a mentor at Realise the Dream, an experience which taught me so much about the importance of sharing your passion for science and inspiring the next group of school leavers to pursue their interests.
I think I changed my BSc major five times before finally going on to study the broad major of Biological Sciences! This allowed me to study everything from environmental, biochemistry and agricultural topics with some business papers thrown in for interest. My indecision was probably a nightmare for the faculty and was hugely influenced by my involvement at Realise the Dream as this had exposed me to other areas of agricultural science leading on to my career to date. Agriculture isn't a standalone topic, but an array of different scientific disciplines that intertwine. The more we understand, the more efficient and environmentally aware we can become.
Post-graduation, I did a short stint as a summer student for DairyNZ with the Agronomy team before heading off on my OE to the United Kingdom. I was fortunate to undertake another summer internship, this time with DLF Trifolium where I worked on a research station specialising in Arable Farming (never had I heard of oil-seed rape let alone studied it). This position enabled me to network with the team at DLF, leading to my next job as a Technical Project Manager for the British Grassland Society. I was only 22 at the time and I was working with world class farmers from right across the UK who were passionate about pasture-based farming and I was being paid for the privilege! They were even surprised at how young I was.
Near the end of my term in that role I was organising an event called 'Grassland Farmer of the Year' and although I was involved in the planning I was completely unaware there were two awards being presented. One of these awards was presented to me, being the British Grassland Society Innovation Award for services to the industry. I am sure the leadership skills I developed as a participant and mentor at Realise the Dream gave me the confidence to step up and excel in this role.
I returned to New Zealand and started work as a Senior Research Technician at DairyNZ overseeing a large project involving dairy systems in South Otago to help minimise the impact on the environment while ensuring farmers could continue to farm profitably. Playing a part in this, I was invited to present at the Young Authors category at the New Zealand Society for Animal Production which was a brilliant experience.
My final year at DairyNZ was again in the Farm Systems team, this time looking at plant species that reduce nitrogen in cow urine. I have to say that being a research technician can be a bit tough sometimes as you can be exposed to all sorts of weather conditions imaginable and the hours in the peak of the season are very long. You need to be able to draw on your passion to keep going! For me, I felt that I needed more mental stimulation away from the physical side, and so I took the opportunity to join Federated Farmers shortly after my final trial with DairyNZ ended.
My new role (Policy Administrator & Coordinator) at Federated Farmers involves me communicating to their members (farmers) the complicated policy work the Federation undertakes. I have to make this interesting and relevant to the farmers and make use of my skills that I have learnt over the years. At times I have been thrown in the deep end, having to learn about how to use Geographic Information Systems and visiting farms to discuss and engage farmers on various policy-based topics that they may have been unaware of. This has taken me way out of my comfort zone but I have really enjoyed the challenge.
In the next few months I will be developing an education plan to better inform farmers on the RMA (Resource Management Act) and communicating that could bring its challenges. For me though, the challenges presented by working at Federated Farmers has allowed me to keep learning, but also help to keep farmers farming.