Morgan Christy-Jones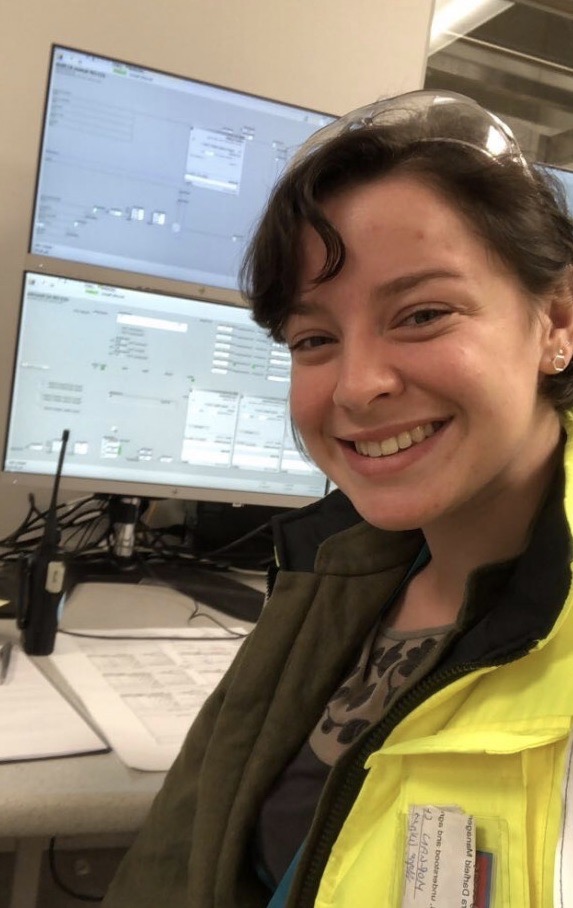 Morgan participated in the CREST programme in 2010 and then again in 2011 and 2012. She shares her journey developing a passion for food technology, which has led her to a career working with Fonterra.
I first became involved with the Royal Society in 2010 when I participated in the Silver Crest team challenge. I worked with a team of classmates to develop a dairy-based post-sport recovery drink. This was my first experience leading and testing my own inventions, it was also my introduction into product development and food technologies. I was immediately hooked.
In my final two years at Wellington High School, I continued on to complete the Gold Crest challenge in 2012. I worked to design a food product around market research that I had gathered through surveying and iterative trials. I really enjoyed this experience, as I was able to bring my research into the real world. I have always had an interest in science, especially biology and chemistry, and food technology gives me the chance to apply scientific understanding into real world tangible systems. It also allows me to think about the people factor of how food is enjoyed and consumed, and the engineering aspect of how it can be practically manufactured.
I went on to study a Bachelor of Food Technology, majoring in Product Development at Massey University in Palmerston North. When I commenced study I didn't know exactly what I wanted to do, so I enjoyed engaging in a range of subjects in my first year. These included maths, engineering physics, chemistry, and some biology and project papers. Though I always thought I would focus my degree on a specific area of science, I really enjoyed the chance to learn a variety of topics I hadn't before explored. When enrolling in papers, I always went with the ones that sparked my interest. I've never been a naturally excellent student - my best marks have always come from caring about what I was learning, rather than what sounded the best on a CV or what others were doing. This wasn't always an easy feat, juggling a heavy workload and team project papers at university kept me up very late some nights. But it also taught me how to manage my time, and to work together with a team through both successes and also failures.
During most of my time at university I also had various part time jobs. I had great summer experience working at Shott Beverages in my third year. I really recommend part time work, especially if relevant to your studies, to get to see what the industry is really like, build up soft skills, and make you appreciate what you are working towards in your degree.
In my final year of university when applying for jobs I wasn't sure I was done with study yet, but I didn't want to stay a student forever! I applied for graduate programs that would give me further learning on the job. I was accepted into the Fonterra graduate program and completed my Masters in Dairy Science and Technology. I really enjoyed having a close-knit graduate group to work alongside, and as a support network. I also enjoyed exploring various manufacturing sites and learning different processes. This year pushed me out of my comfort zone as I travelled across Aotearoa, from Whakatane to Invercargill. I loved seeing how we can use engineering principles to reduce waste, and I was able to engage in several small projects to optimise power, improve quality, and find alternative solutions for waste streams – which I found really rewarding.