Botany Downs Secondary College - Michelle Altena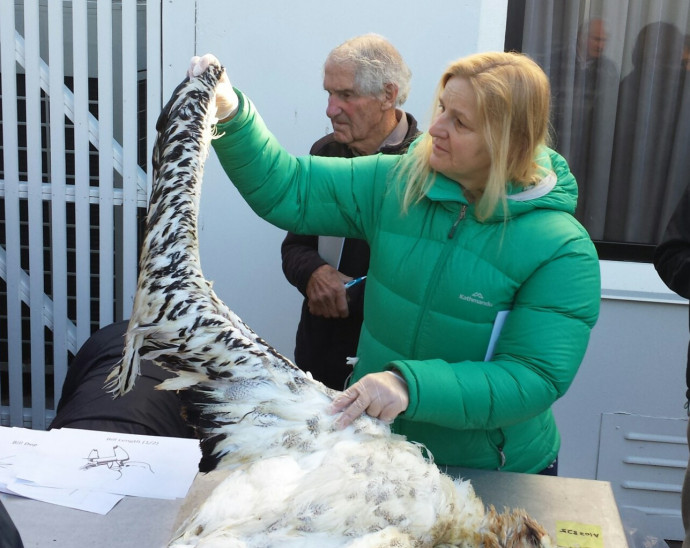 School: Botany Downs Secondary College
Host: UNITEC
Region: Auckland
Michelle Altena is a Biology and Science teacher who has been involved in education for 10 years. She has a love of New Zealand flora and fauna and enjoys the opportunity to give students experiences to learn about our unique biodiversity through the science curriculum and tramping expeditions.
She was hosted by Mel Galbraith, Senior Lecturer at Unitec. Mel has a wealth of knowledge as both an educator and in the field of natural history. He has been involved in a number of restoration projects and specialises in ornithology.
Michelle was able to attend many lectures, participated in laboratory session and a number of field trips focussed on aspects of bird ecology such as the Black Backed Gull colonies on Rangitoto Island. Field trips have also been helpful in deepening her understanding of the challenges of undertaking scientific research and how scientist exhibit resilience to overcome obstacles to generate useful data. The data she participated in collecting will be part of ongoing projects that help create a broader picture of the role of birds in various ecosystems.
The learning environment of the Natural Sciences department at Unitec has offered a wealth of information on our natural environment and was a fantastic place to broaden her knowledge of current issues such as bio-security through the Pest Liaison Group and also field trips to private wildlife sanctuaries such as Mataia Kiwi Restoration Project. This practical work experience can be shared with students on her return to school.
A highlight for Michelle was attending the 75th Anniversary Birds New Zealand Conference. As well as the wide range of presentations given on aspects of bird studies done throughout New Zealand, she attended workshops on practical aspects of bird sampling. The fieldtrip to two bird sanctuaries to learn about the conservation programmes for a number of bird species will better inform her teaching in the classroom, particularly in the area of wildlife conservation.
Another valuable aspect of the programme has been the opportunity to meet a wide range of individuals who are involved in education and scientific research that gathers data to monitor and in some cases effect positive changes to our environment.
The Science Teaching Leadership Programme has provided Michelle with a diverse range of opportunities to explore real life science and conservation in the community. This has allowed her to learn and develop new skills in field work and increased her passion for learning and ecology.
Michelle is very grateful to Mel Galbraith at Unitec and the Royal Society of New Zealand for ensuring this was an enriching and worthwhile experience.