Glenview Primary School - Carol McHardy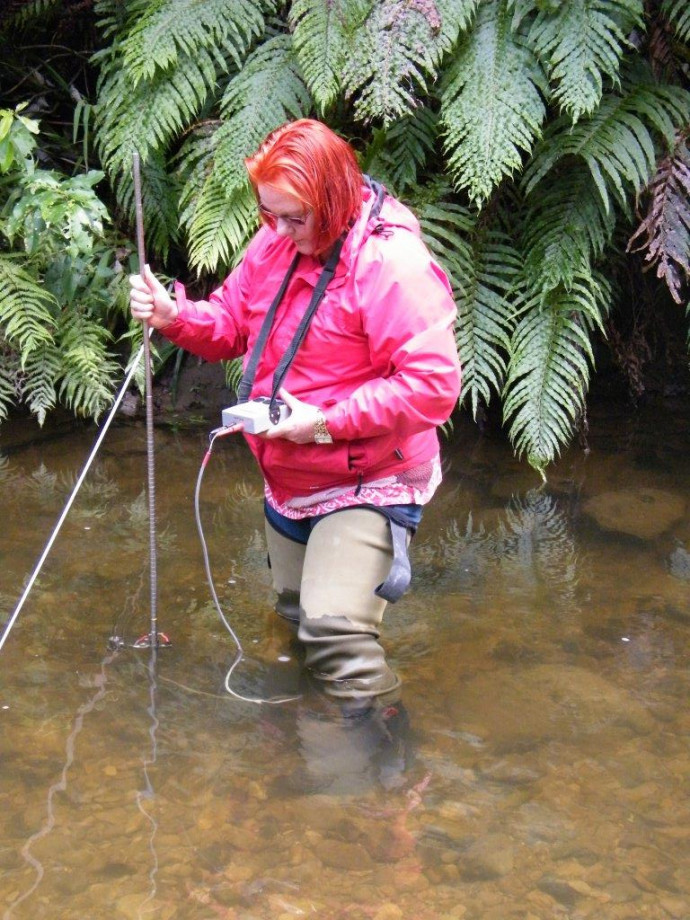 2015 | Applying science for the management of New Zealand's aquatic resources
School: Glenview Primary School
Host: NIWA Hamilton
Region: Waikato
Carol is a primary trained teacher with a love of teaching science. She has spent the last 10 years teaching students from year 0 (new entrants) to year 4. Most of her time teaching has been at Glenview Primary School at the south end of Hamilton.
Carol, as a participant teacher of the Science Teaching Leadership Programme spent her time being hosted by David Roper, Regional Manager of NIWA Hamilton. David was invaluable in helping Carol understand the whole process of science from the beginning and making connections with people in NIWA both in Hamilton and other branches.She was given the opportunity to visit NIWA Greta Point in Wellington and NIWA Bream Bay in Whangarei, showcasing the variety of science NIWA is involved in, including research and commercial work.
During her time at NIWA, Carol was very fortunate to be involved in a range of learning experiences. This included field work in Hamilton and surrounds, travelling to Paeroa, Lake Maraetai and Gisborne. She was also involved in laboratory tests. Some examples of this work included:
Marine Ecology. Here Carol learnt about the benthic animals found in sediment on the sea floor. She learnt how damaging fine sediment can be to these animals.
Collecting river sediment samples. Carol found fine sediment an issue here too. She found it extremely interesting to learn that sediment can be traced to determine where it comes from and what the land is used for. Her awareness of effects to the environment has improved.
National Water Quality Monitoring. Carol was involved in checking water clarity using a black disk, checking the dissolved oxygen levels, temperature, water gauging and collecting samples for analysis. This data is taken regularly on a long term basis.
Ecotoxicology testing. Carol foundthis work very interesting. A variety of tests were undertaken. This type of testing is important to ensure any adverse environmental effects are minimised.
Fish health surveys. Scientists can work unusual hours as Carol found when checking fish health. She was impressed by the meticulous detail and data recording for analysis. These surveys are very labour and time intensive but very important to ensure compliance is met.
Experimental wetlands. Carol was involved in the deconstruction and sampling of experimental wetlands for waste processing. This gave her an insight into the different techniques used in dealing with waste.
Carol had the opportunity to be involved in many facets of science while at NIWA. This programme enabled her to connect the dots between 'real world science' and the New Zealand Curriculum, enabling Carol to share her knowledge with colleagues and help to better engage students in science.
Carol would like to thank all the staff at NIWA for being so welcoming and making her time there so fulfilling. Carol also would like to thank the Royal Society of New Zealand, for providing such an amazingly positive learning experience and for providing advice and support. She also wishes to thank her fellow participant teachers for their positivity and collegiality.