Hagley Community College - Carolyn Green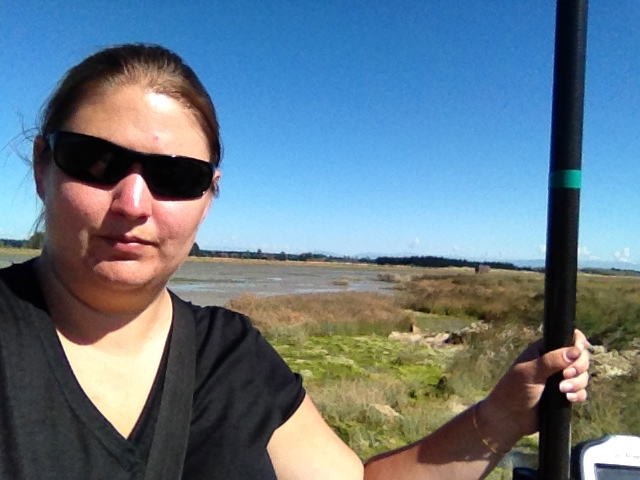 2015 | Earthquakes and Estuaries
School: Hagley Community College
Host: University of Canterbury, Department of Geological Sciences
Region: Canterbury
Carolyn Green is a secondary teacher at Hagley College in Christchurch, where she has been teaching science for 6 years. She has a strong interest in teaching junior science and enjoys the scope for interesting topics it gives. She has a passion for teaching earth and space science, and teaches this up to year 13.
She has been hosted by the University of Canterbury Department of Geological Sciences, and has been working with Dr Catherine Reid on her research into the impact of the Christchurch Earthquakes on the Brooklands estuary. This involved working with Frontiers Abroad students on surveying the estuary plants and collecting core samples, and surface sediment samples for analysis then comparing the foraminfera in the surface with the different ones throughout the core sample.
Carolyn has been finding out how the recent and past Christchurch Earthquakes have affected the Avon-Heathcote, and Brooklands estuaries, as well as developing a better understanding of the geological processes that shape the greater Canterbury area. She has been enjoying getting out in the mud in the Brooklands estuary and collecting sediment samples, then learning how to pick formaninfera (forams) out of the samples under a microscope. This required a lot of brushing up on her non-existent biology knowledge for Carolyn, as she didn't know what a foram was when she started!  Having limited knowledge of biology, as well as fieldwork techniques initially meant she had to spend a lot of time reading about forams and the environments they live in, and learning how to collect samples. She soon learned that clear labelling is very important.
A highlight for Carolyn was getting out to do field work and getting covered in mud in the Brooklands Estuary, as well as seeing how all the other branches of science contribute to geology. She hopes to use this knowledge to enthuse her students about earth sciences and show them how they work well with their other science subjects.
Carolyn also had the opportunity to develop her leadership through the residential leadership course in Dunedin. This was another highlight, and was amazing for developing her confidence as a leader, and now she looks forward to going back to school to put her new leadership skills to good use.