Northern Health School - Piali Dasgupta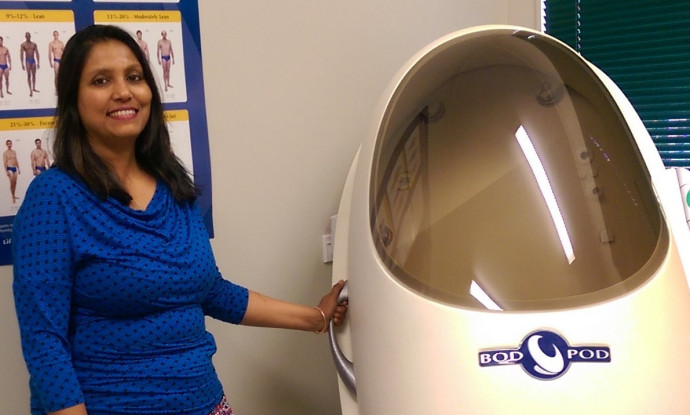 2015 | Science in action: Investigating nutrition based research on health issues
School: Northern Health School
Host: Massey University, Institute of Food, Nutrition and Human Health
Region: Auckland
Piali is a secondary trained teacher and also a curriculum leader for Science and community teacher at the Central Auckland unit of Northern Health School. She has been teaching for 15 years and has also taught in India, China and Auckland. Being a health teacher, she has a keen interest in nutrition based research on health issues.
Piali was hosted by Dr Pamela von Hurst, a lead expert in human nutrition who spear heads the Vitamin D Research Centre and conducts many research studies. As a teacher participant, Piali enjoyed the opportunity to study, observe, participate and expand her knowledge first hand by partaking in the development and planning of research projects such as:
Studies investigating food choice, food intake and behaviours in children classified as "fussy eating".
Investigations into the feeding and supplementation of both pre term and full term babies, focusing on protein and micronutrient interventions and the relationship with body composition and growth.
A research study using a nutritional intervention in children with autism.
All of the projects investigated human nutrition using core sciences including biochemistry, microbiology, physical and analytical chemistry, statistics and scientific techniques such as centrifugation, measuring and analysing body composition etc.  
Piali's placement experience employed her skills and knowledge in interacting and discussing with lecturers, PhD students and educational psychologists. She participated in field trips to hospitals and facilities where the application of science is vastly displayed in the field of nutrition. She also utilised her time practically by working on projects in the food chemistry laboratory and attending lectures by subject experts.
Piali was involved in laboratory work measuring body composition using a variety of interesting equipment e.g. the Bod Pod, DXA, Pea Pod etc., she became conversant in the analysis of dietary intake using the appropriate software and consequently assessed the nutrient and micronutrient status of many commonly used foods. Furthermore, she assisted with processing blood for biochemical measurements and in the development of laboratory based assays for nutritional biomarkers.
Observing the realistic application of science in various ways within commercial industries has enabled her to incorporate the science of human nutrition with her teaching pedagogy and to relate the five capabilities of the Nature of Science strand to her colleagues at her school.
Piali would like to thank Dr Pamela von Hurstand and her team at Massey University for all the support and guidance extended to her.
Piali is also thankful to have been given the opportunity to participate in the Science Teaching Leadership Programme (STLP) funded by the Government and administered by the Royal Society of New Zealand. She would also like to thank the Principal and the board members at Northern Health School.