St Thomas Moore Catholic School - Richard Webster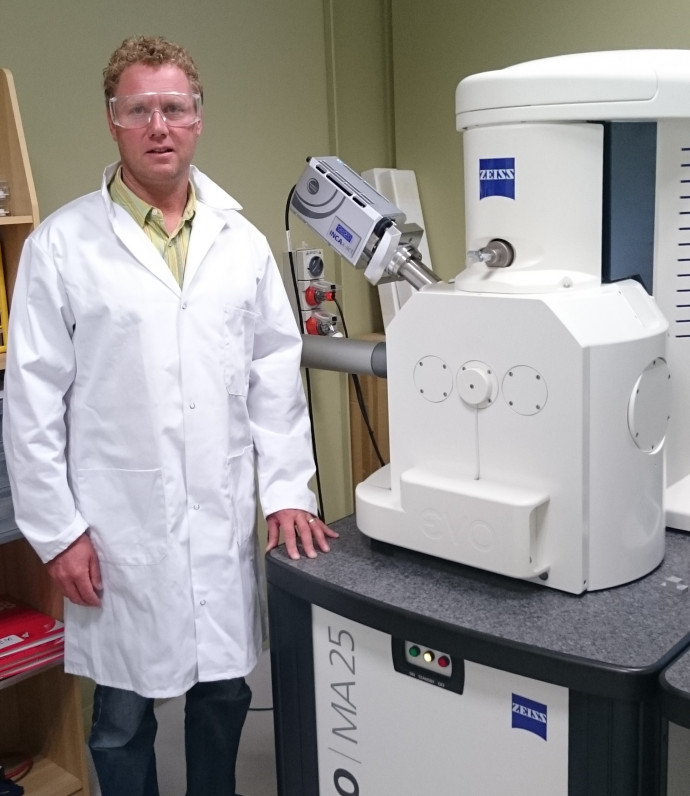 2015 | Titanium powder metallurgy
School: St Thomas Moore Catholic School
Host: TIDA Limited
Region: Bay of Plenty
Richard is primary trained and has been teaching for twelve years. For the last six years he has been teaching in the senior school, with the exception of one year in the middle school where he taught an 'all boys class' which was fun, busy and very noisy!
His host company is working hard to "Develop New Zealand's titanium industry to enable the design and development of world-class products using powder metallurgy." He has been placed within a team of metallurgical experts so he can observe how they experiment with titanium powders to develop high quality 3-D printed products.
He is looking forward to discovering how they combine their experience, knowledge and skills to resolve numerous scientific challenges. Richard is particularly interested in how they communicate their ideas and work together as his focus is on how to create scientifically literate students.
The team predicts achieving a successful outcome will take time and will a matter of trial and error, repetition of production runs, consistent testing, followed by discussions around problems and solutions. Being involved first hand in this process has helped Richard to have a better appreciation of the Nature of Science and understanding of how scientists carry out scientific investigations.
Richard was advised that developing feedstock from titanium powder to be used in Metal Injection Moulding (MIM) is a tricky process but an opportunity for real life scientific learning. He found it required plenty of patience. Prior to getting his hands dirty he was required to complete a large amount of reading. Through this he learnt that scientists are not hasty but undertake the research so they can build upon what others have done before them. Doing by learning is what the scientists call it. Many papers later Richard was ready for the learning by doing stage.
This process required combining chemicals, heating and mixing them and then granulating them into pellets ready for the extrusion stage. Richard then travelled with two scientists from TiDA to the Large Scale Lab at Waikato University where they used an extruder to melt and squeeze the plasticised metal pellets into long cylindrical samples. This required two visits to Hamilton before the analysed samples that showed acceptable mechanical properties, density and form. Richard was fortunate to enlist the help of an independent scientist who offered his machinery for injecting the moulds.
Although the experimentation is ongoing and Richard will be returning to school he would like to thank the staff at TiDA for their support. He leaves with a greater appreciation of the Nature of Science, gathering and interpreting data, developing representations and critiquing the evidence. He now has a better understanding of the Science Capabilities.