Fraser High School – Kerrin Brownlee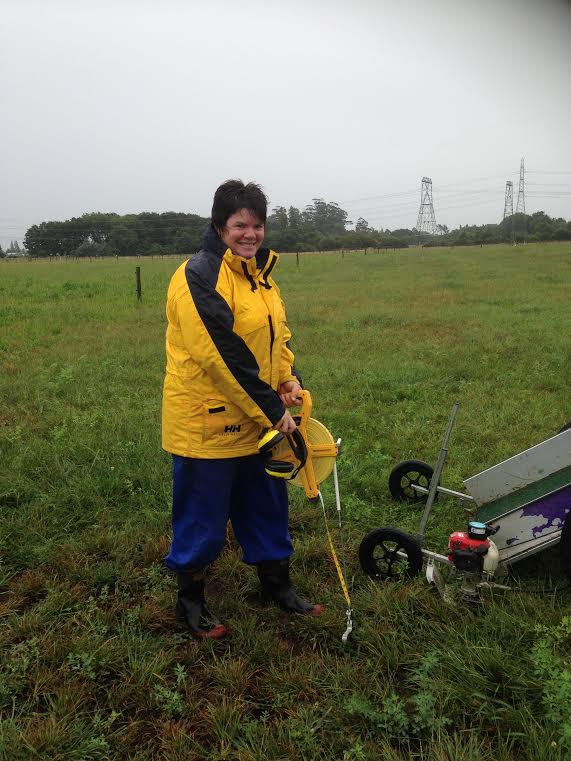 2016 | Nitrogen – Nature's balance
School: Fraser High School
Host: DairyNZ
Region: Waikato
Kerrin is in her 10th year of teaching at secondary level and is currently a Chemistry teacher at Fraser High school in Hamilton. 
Kerrin has been hosted by DairyNZ, which is an industry goods organisation and is independently run and funded primarily by farmers. DairyNZ invests in and undertakes innovative research. During Kerrin's time at DairyNZ she was fortunate enough to experience a diverse range of practical field activities including:
Attending experimental planning meetings
Assisting research technicians in the field taking grass measurements such as dry matter, composition, qualities.
Harvesting small crops
Assisting research technicians in the field taking blood, faecal and urine samples
Preparing and Processing of various samples for different trials
The Science Teacher Leadership Programme has given Kerrin an amazing experience and has allowed her to spend some valuable time reflecting on different parts of her teaching practice. 
One of the key aspects that Kerrin has been able to enhance is her understanding of the Nature of Science, and how the Science Capabilities are one of the strategies that helped to make this happen. Kerrin hopes that, upon her return to school, she will be able to adapt some of her teaching practices so that the Nature of Science is very clear.  In the long term, Kerrin believes that this will positively benefit the students, as they will have a better appreciation and understanding of Science – they will know what it is to be a science literate citizen and to contribute to the world around them. 
During her time on the program, Kerrin has also had the opportunity to explore the many aspects of leadership.  She has learnt valuable ideas about resilience, charisma, barriers to change and leading change, and attributes of different types of personalities. When she returns to school she hopes that she will be able to use some of her strengths and the skills and ideas that she has learnt to be an inspiring and influential leader.
Kerrin would like to extend a big thank you to all the Lye farm research technicians at DairyNZ who generously shared their time, expertise and enthusiasm.  Kerrin also wants to acknowledge and thank the Royal Society of New Zealand for their advice and support.