Makauri School – Nic Somerton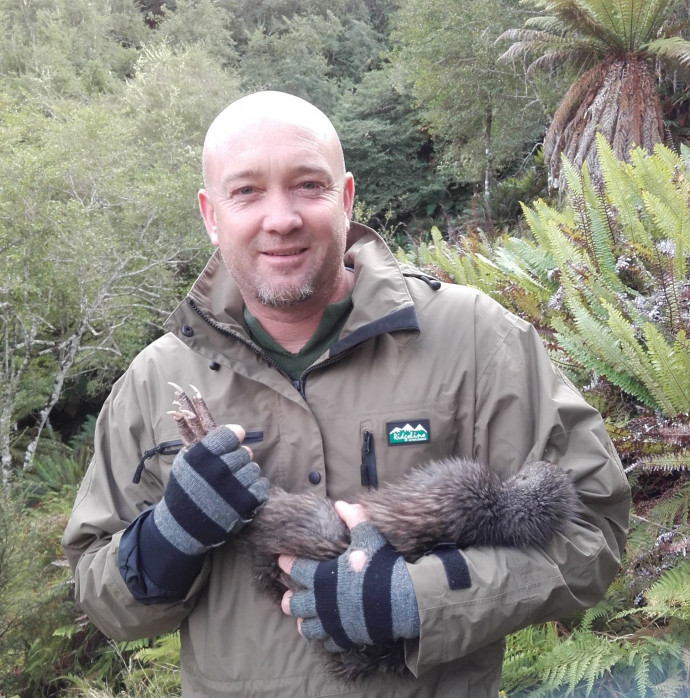 2016 | Native New Zealand species monitoring and investigation
School: Makauri School
Host: Ecoworks New Zealand Ltd
Region: Gisborne
Makauri School is a semi rural primary school in Gisborne that prides itself on being progressive in helping guide students in ' Being the best we can be' in creating life-long learners in a future focussed world. They are on the second year of their STLP journey. Makauri School see this programme as a vital pathway to help provide the knowledge, skills, and competencies for their students in this rapidly changing world
Nic has been a teacher for the last 15 years. He relishes the opportunities that science teaching and learning offer, and loves the wonderings and imaginings that science allows people to experience. His love of nature and the outdoors ideally suits his placement in the remote Motu area.
Nic has taken part in a wide variety of ecological projects with Ecoworks NZ. Some of these projects are monitoring for native species in the Whinray reserve at Motu ( finding Hochstetter frogs, and migratory Galaxid fish), releasing native species ( Pateke). Creating nest boxes for Rifleman, designing and creating Weta motels, planting native forests, trapping pests, collecting data on species, capturing and tagging petril, building exclusion plots, as well as monitoring Native species and taking steps to help their sustainability in the future. He has enjoyed the hands on science that he has been fortunate enough to be involved in, and is looking forward to taking his passion for science back to the classrooms and community of Makauri.
Nic enjoyed his time out of the classroom, learning in different situations. He particularly enjoyed meeting a group of interesting, diverse and dedicated science teachers, facilitators, and scientists from around New Zealand who took part in the 2016a programme. Nic would like to thank the Royal Society for giving him the opportunity to be a part of such an amazing and life changing experience.