Muritai School – Melissa Coton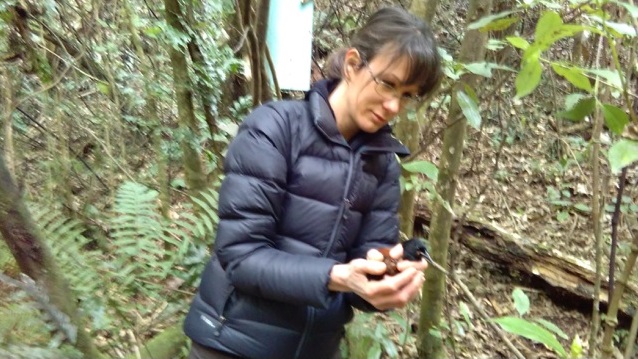 2016 | Conserving our unique national treasures in Te Māra a Tāne
School: Muritai School
Host: Zealandia: Te Māra a Tāne
Region: Wellington
Muritai School is placed in a unique and naturally rich physical environment between the bush and the sea. Underpinning its approach to science teaching is the belief that children should have hands on experience, doing science within the context of their local environment. This is reflected in the guiding concept of 'think globally, act locally' and its values as an Enviroschool. As well as developing sound critical thinkers, Muritai School is committed to nurturing curiosity and creativity in children through science education. It hopes that participation in the Science Teaching Leadership Programme will help develop teachers' understanding of the Nature of Science, including where it can be embedded in their programme, and that it will lead to new collaborations and partnerships with science institutions and experts to help enhance learning outcomes for all students.  
Melissa was hosted by Zealandia: Te Māra a Tāne and her placement involved her working alongside the Conservation Team in the sanctuary to implement science informed management plans for at risk species and gather data for science driven surveys and research projects. This allowed her to develop a deeper understanding of ecological restoration and conservation management in the New Zealand context.
One of the research projects Melissa was closely involved with focused on the translocated population of tīeke (saddleback) at Zealandia. Concerns had been raised relating to the genetic health of this population and the aim of the research was to gather DNA from a representative sample of birds in order to develop a picture of the genetic diversity of the population. The analysis will then inform decisions relating to the management of the species and possible further translocations to increase genetic diversity. As the birds caught were also fitted with unique identifying bands and have various measurements taken, the data from study will also inform research that aims to answer questions relating to methods of identifying the gender of adult tīeke, dispersal patterns and mating behaviour.
Another project she assisted with was the ongoing programme to monitor hihi (stitchbird) during their breeding season. This involved Melissa making regular observations of hihi nesting boxes to monitor the success of the breeding process. This research aims to determine survival and nesting success rates compared with previous seasons and to evaluate the management strategies in place for the species.
During her placement Melissa developed a range of relevant field-skills, including methods of locating and catching different species of birds, identifying bird species from audio and visual cues, the safe handling of captured birds, protocols and methods for banding native birds, how to take samples and specialised measurements (such as tarsus and wattle) from live birds, recording accurate scientific data and database management.  
On her return to school Melissa hope that the knowledge and skills she gained facilitate ongoing opportunities for her students to be involved in conservation projects in their local area. The Science Teacher Leadership Programme provided Melissa with an amazing professional learning journey. Melissa treasures the unique experiences she had at Zealandia, especially the daily opportunities she had to observe and work with at risk native species such as tīeke, hihi, tuatara, pāteke, takahē, kaka, kakariki, toutouwai, and many others. She would like to thank the Royal Society and the team at Zealandia for providing her with such an incredible experience. The passion and dedication of the Zealandia team to the goal of ecological restoration was a source of inspiration and it was a privilege to work alongside them.