Spotswood College – Brent Dunnet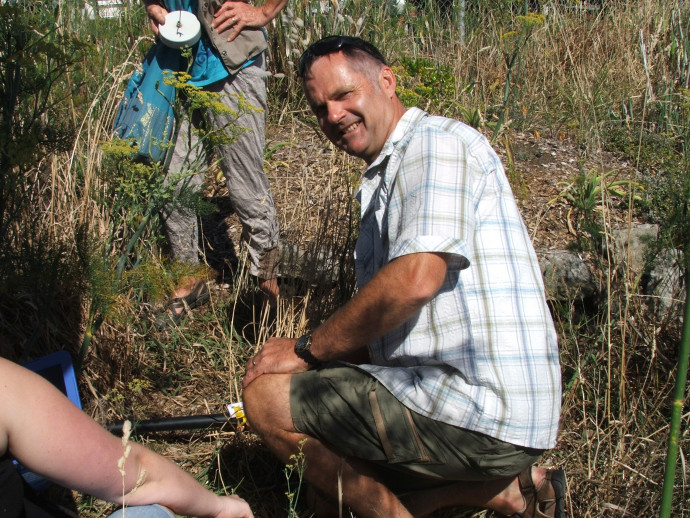 2016 | The living world in Taranaki - 'Like no other'
School: Spotswood College
Host: MAIN Trust
Region: Taranaki
Spotswood College, based in New Plymouth, is an 800 student co-educational school which is diverse and inclusive where learning is the focus. The school has a small and dedicated science team.
Through the science teaching leadership programme, the school hopes to enhance the teaching of science.
Evidence that this has occurred may be demonstrated by:
Increased engagement in classes.
Improved student achievement.
Higher retention of students going into senior science classes.
More students entering science based careers.
The building of stronger relationships with the local scientific community.
Greater awareness by students of the world around them so they can make valuable contributions as responsible global citizens.
Brent Dunnet is a Science teacher at Spotswood College, teaching general Science, senior Biology and senior Chemistry. He holds a Bachelor of Biotechnology (Hons) degree, a Postgraduate Diploma in Business and Administration and a Postgraduate Diploma in Teaching (Secondary). He has been teaching for 11 years and before that worked in the wine and food processing industries both within New Zealand and overseas.
Brent was hosted by Elise Smith of the MAIN Trust. The trust is involved in helping community groups to use GIS / digital mapping tools to analyse and present information to be used in research, policy and decision making. Brent has been looking at how information about the living world (e.g. pest trapping) is gathered in the field, 'cleaned' and entered as data, and how that data is analysed to enable community groups to make informed decisions.
He has also been involved in 'Project Hotspot'- a fantastic example of how students can participate in 'citizen science'. Through this project he has worked alongside the Taranaki Regional Council, the Department of Conservation and members of the Nga Motu Marine Reserve Society. Brent has been involved in a range of activities including, 'Seaweek', looking at penguin nesting boxes and footprints, and seal monitoring. He also enjoyed working with groups of primary school students and seeing them totally engaged in meaningful science.
Another project he was involved in was "Pukekura Park- living science". This involved collecting data and helping to produce resources which would enable school groups and the general public to better utilise this fantastic resource within New Plymouth.
Brent also took the opportunity to visit other organisations within Taranaki with the purpose of building positive relationships between the education sector and industry, and discovering what scientists do over a range of sectors.
Experiences have included:
New Plymouth District Council Wastewater Plant
Port Taranaki- seal and penguin monitoring
Fonterra
Methanex
Bat monitoring in North Taranaki
Lake Rotokare Wildlife Sanctuary- 5 minute bird call course, fence and trap monitoring, school visits
Taranaki Regional Council- intertidal and paua surveys
Brent has enjoyed the opportunity the programme has provided for professional development around the New Zealand Curriculum, particularly around the nature of science and the science capabilities. A highlight was the residential leadership course run through the University of Otago. Although challenging, this has given him the skills and confidence to lead change going back into school with the goal of better engaging students in Science.
Brent is very grateful to his host, Elise Smith, for her time, her patience trying to bring him up to speed with computer technology, and for sharing her passion for the environment.  Brent would also like to thank the Royal Society of New Zealand and the Ministry of Business, Innovation and Employment (MBIE) for this opportunity.