Te Puke Primary School – Karen Scott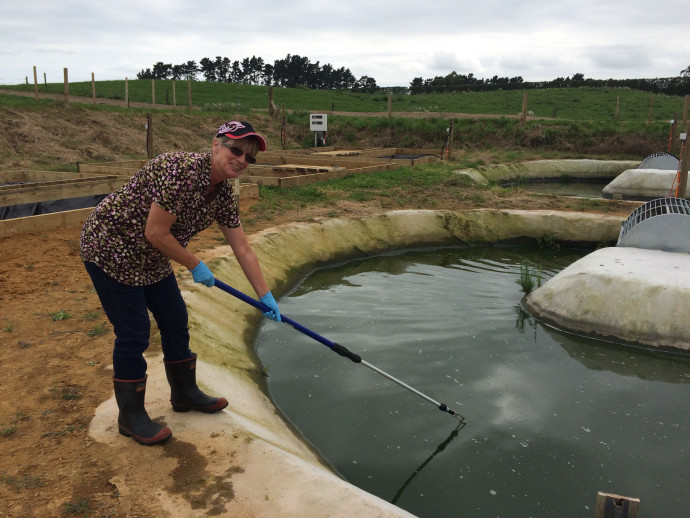 2016 | Water quality in the Western Bay
School: Te Puke Primary School
Host: Bay of Plenty Regional Council
Region: Bay of Plenty
Resource: A Journey through the Kaituna Catchment
Te Puke Primary School is future focussed and a student oriented learning community that is passionate and committed to being a science school.  They currently have one teacher who completed phase one of the Science Teaching Leadership Programme (STLP) in 2015.  Already a science curiosity and passion have been ignited in the teachers, students and community through specialist science lessons, a community science extravaganza and staff professional development.  The next step at Te Puke Primary School is to create an agentic science curriculum that is seamlessly integrated into Literacy and Numeracy through the school's Explorer Model (Inquiry).  The science team will then extend the long term plan to engage the wider school community in creating a community of science educators across their Te Puke Learning Network.  
Karen has taught at Te Puke Primary School for 13 years, as a classroom teacher of Years 3-6 and as the school's eEducator. She sees science as essential to developing the real world learning skills students need for success in the 21st century.
Karen was hosted by the science and land management teams at the Bay of Plenty Regional Council who are tasked with a vast number of ongoing projects where scientists monitor the biodiversity within our rivers, streams and marine environments. 
During her time on placement, Karen has become more familiar with the waterways, wetlands and indigenous fish species in the Kaituna catchment.  She has spent time observing inanga spawning in pools alongside the Kaituna river, catching and measuring a variety of fish species during a week fish surveying and becoming passionate about the plight of the indigenous Longfin eel.  Sadly, the Longfin eel has an 'in decline' status caused in part by erosion of their habitats and land management practices such as drain systems.
Throughout a weeklong fish survey using electrofishing, fyke nets and traps, Karen was tasked with carrying the bucket that held captured fish. Fish species numbers and sizes are recorded before the fish are released back into the waterway.  Included in the catch were a number of Longfin eels, Red Bullies and Diadromous galaxiids (the whitebait species). Karen learnt how to make accurate identifications through careful observation. These surveys are undertaken regularly to contribute to understanding freshwater status and to monitor the diversity of fish species in our waterways. A detailed habitat assessment accompanies the fish data.
Another of Karen's tasks whilst on placement has been collating and graphing data for the annual bathing surveillance report.  Karen has learnt many new skills through using Excel software, including patience and perseverance.  Once handled correctly, Excel produces visual representations of data that clearly portray information essential for scientists to report to peers and community groups.
Karen has loved every moment of her placement, from the muddy treks down river banks, amazement at how many times a day scientists change their footwear to her new appreciation of the biodiversity in the local environment.  She is looking forward to sharing her experiences and knowledge of the unique and wonderful Kaituna region with the Te Puke Primary learning community.
Karen would like to sincerely thank the Science Teaching Leadership Programme, Rochelle Carter, Hamish Dean and other staff at the Bay of Plenty Regional Council, local environment volunteers and Chris Duggan at the House of Science for this incredible opportunity to explore the Nature of Science and for sharing their world as scientists.